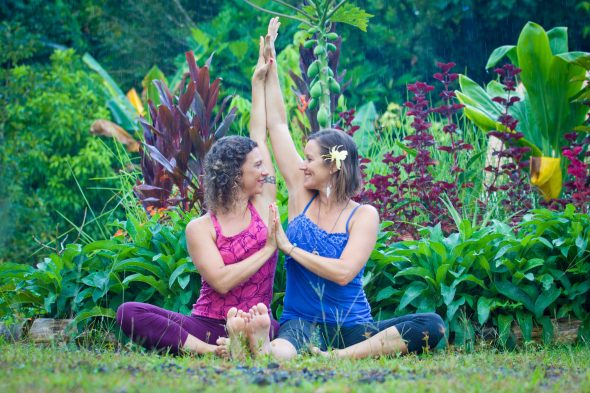 Read about Cloud Nine Yoga Hawaii graduate Marti Maley's "Reawakening" with us in January 2014.
"Thank you so much for this magical, incredible, fully spiritual, honest, and open-hearted journey. I can't imagine having better, more nurturing yoga teacher trainers than you. I appreciate the amazing lessons and advice, as well as for each of you sharing your beautiful selves with us." – Nicolette, graduate, Cloud Nine Yoga Hawaii 2013
Hawaiian Sanctuary
13-3194 Pahoa Kalapana Hwy, Pahoa, HI 96778
(Mile Marker 12, Hwy 130)
Find the regularly scheduled yoga classes HERE.
Contact: Terra Ann (310) 261-2587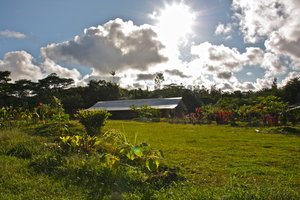 "My Cloud Nine yoga experience at Hawaiian Sanctuary surpasses any & all expectations that I came to the Big Island with. Each day something special & amazing happened. There is no other way to match this experience unless the training is done at the same location because it is truly unique- from swimming with the dolphins in Kona to the Goddess festival to the farmers market & fruit stands to the amazing staff at Hawaiian Sanctuary, to swimming on a black sands beach… Irreplaceable. All of it. I recommend it to anyone & everyone!" - Siobhan O'Donnell, Ventura, CA (Program Grad, January 2012)