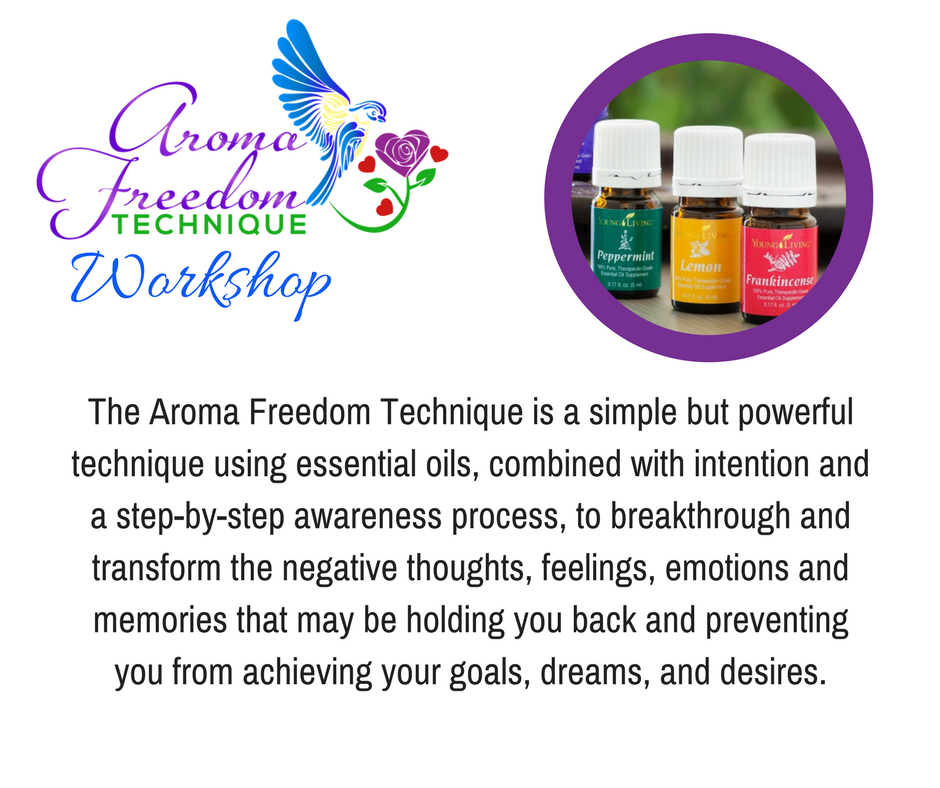 Services Offered:

Aroma Freedom Technique with Reiki (55 minutes) – $85
Reiki Sessions (55 minutes) – $65
Traditional Reiki Training-please call Liz for schedule
What is Aroma Freedom Technique?
The Aroma Freedom Technique is a simple but powerful technique using essential oils, combined with intention and a step-by-step awareness process, to breakthrough and transform the negative thoughts, feelings, emotions and memories that may be holding you back and preventing you from achieving your goal's, dreams and desires.
Reiki energy balancing is also used to assist in releasing block energies and to create a safe and relaxed space.
What is Reiki?
Reiki is a form of complementary medicine, which enhances the body's ability to heal itself andpromotes stress reduction and relaxation. It is a highly developed system of energy based healing techniques that utilizes energy to balance, harmonize and transform the body's energy processes by cleansing, energizing and balancing the body's bio-electromagnetic field, or aura.
During a session, the client lies down fully clothed. The practitioner(s) place their hands on or above the body and allow the Reiki to radiate from the hands.
Liz Rodriguez is a Certified Aroma Freedom Practitioner and Reiki Teacher/Practitioner. She has been teaching Reiki since 1997. She trained in both western and eastern Reiki methods from several Reiki Masters including traditional Reiki from renowned authors Browmen and Frans Stiene, founders of the International House of Reiki and western Reiki from William Rand's International Center of Reiki Training. Liz is a registered Reiki Master Teacher with the International Association of Reiki Professionals (IARP).
Liz is also certified in HeartMath Coaching, Traditional Naturopathy, Kahuna ARCH Healing and other energy medicine and natural health modalities. After retiring from her career as an Engineer from a major Aerospace company, she decided to pursue her passion in essential oils, wellness and energy work.
Contact:
e: keolaniwellness@gmail.com
p: 951-201-3657