Temecula – Escondido, CA

Adriane Alvarez, E-RYT 500
Temecula – Escondido School
Home Yoga Studio along with The Cloud Nine School of Yoga invite you to participate in this years 200 Hour Yoga Teacher Training. Here is a sneak peak of the bonus courses that we have put together for this epic certification:
Teaching w/ Props, Ayurveda Health,  Sanskrit Intensive, Kundalini Immersion, Teaching Private Classes Mini Course, Theming Workshop, Class language and cuing, Self Promoting with Kristen, Chakra Immersion, Yoga Nidra Mini Course, Restorative Yoga Mini Course, Plus a Bonus 1 Hour Private Session w/ Adriane. We have a slew of guest teachers coming in to teach you new skills and perspectives when it comes to all things yoga and the yogic lifestyle.
Along with this and included in the overall price is an immersive  and transformative Yoga Retreat that will be held at a beautiful property in Idyllwild, CA ($500 value) and is included in the training as a BONUS! This is an extra perk to taking this program with us. This is a time where we will be connecting deeply with each other as well as finding deep soul – body connection in our practice together.
Additionally, you will be mentored by one of our expert teachers during the course for your 20 internship hours. You can choose the time, teacher, and class style that best suits your schedule and goals. You will have time to choose from a variety of options in our first week of training.
I hope this get's you as excited as I feel about it. You will receive all of this, plus a strong community of like minded individuals who push you to grow and cheer you on in the process! PLUS SO MUCH MORE!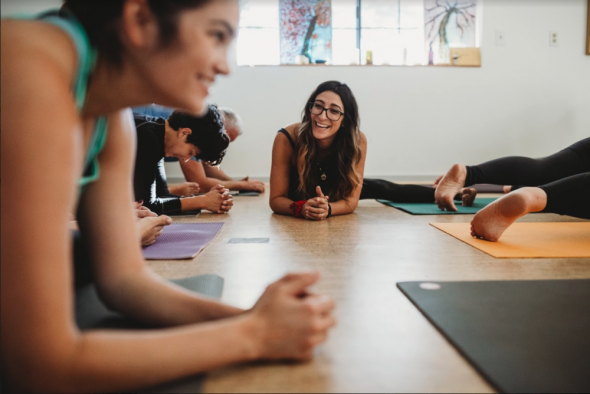 DATES:  September 15, 2019 – Feb 8, 2020
Sundays: 9am-4pm
September
15
22
29
October
6
13
20
27
November
3
10
17
Saturdays: 12pm- 5:30pm
December
7
14
28
January 
4
11
18
25
February
1
8
Retreat: October 9,10,11
COST: $2999 (10% off if paid in full)
Installment plans available. $400 deposit reserves your spot, + 6 payments of $433
You will be provided with a very thorough, illustrated Yoga Training Manual with over 300 pages of our material + Yoga Journal articles. It is a reference for our program that you will review again and again during your life as a yogi!
To make the deal even sweeter, during the training you get a $59 unlimited membership at the studio and after you graduate $89 monthly lifetime membership at Home Yoga Studio or $12 drop in classes. (normally $108 and $18). Plus, 20% off continuing education opportunities with Adriane.
Email: Info@homeyogatemecula.com
Phone: (714)-392-7142