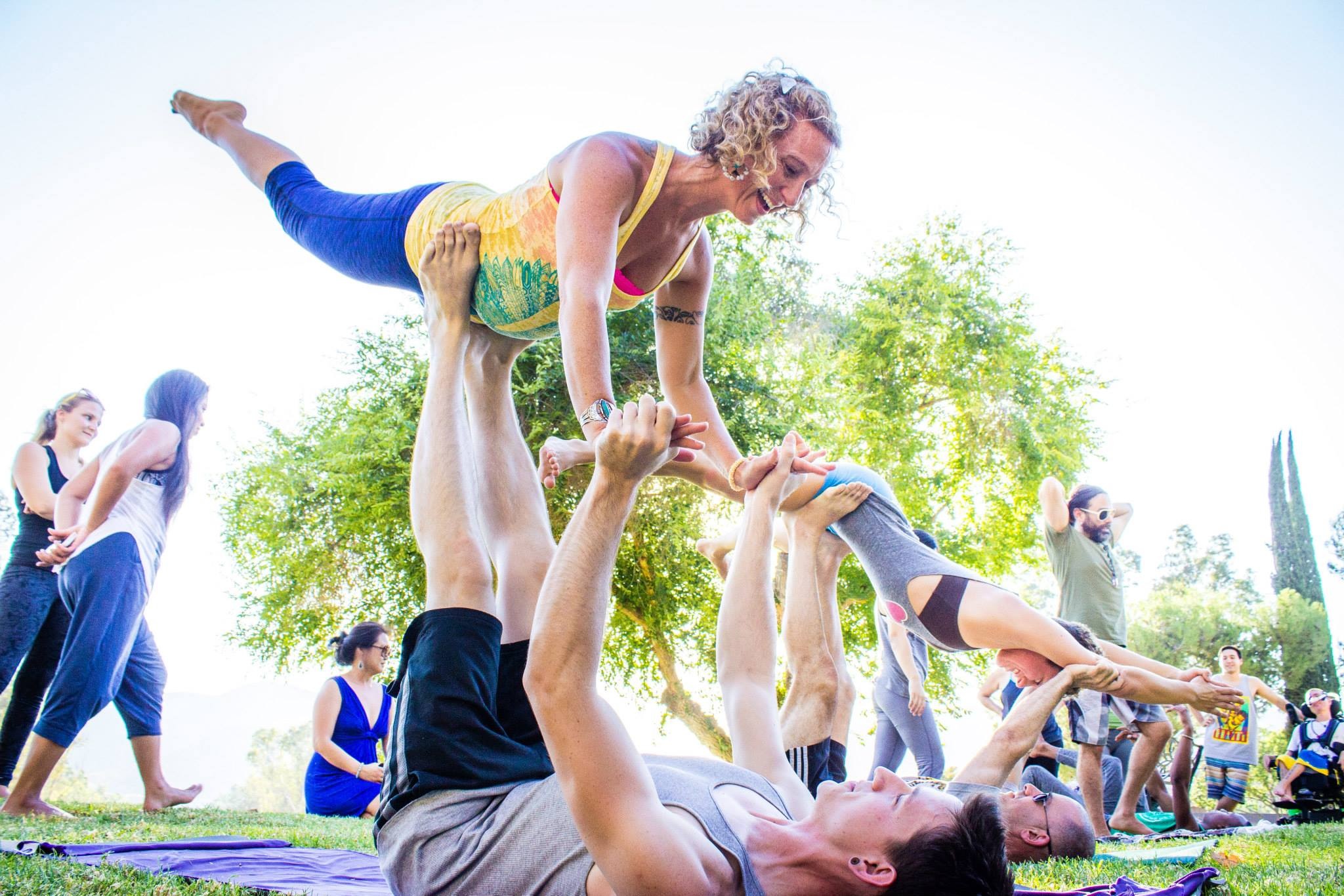 Partner Yoga & Thai Yoga Massage Workshop
with Adriane & Rachael
SEPTEMBER 16
1:00 pm – 3:00 pm
$45 pre-register or $50 at the door
Adriane & Rachael facilitate this lovely afternoon of sweet and easy guided Partner Yoga & Thai Yoga Massage.
Broaden your knowledge of the body, massage techniques, and non-verbal communication skills. Find ways to reinvigorate relationships, friends and family alike, using the language of sensation and feeling.
In this PLAYshop, you will learn assisted yoga stretches and therapeutic Thai Yoga Massage techniques that can be done by and for most people, helping you to develop a healer's hand without requiring any prior experience of Yoga or massage.
Experience both giving and receiving of this ancient medicinal practice that not only relaxes, but re-energizes to the core.
Instructors demonstrate each move, verbally and visually directing the group through an easy-to-learn sequence of moves.
A blissful way to spend an afternoon in our beautiful studio ~ partner not required!
Register Online