The HERstory of Cloud Nine Yoga
The brainchild of Erika Faith Calig, Cloud Nine Yoga was first established in 1995 while Erika was pursuing her undergraduate work in Transpersonal Psychology with an emphasis in Somatic Yoga Therapy at Sonoma State University. Curious about the inner workings of the psyche and how to process life through the lens of modern day Yoga, Erika yearned to get to the core of feeling good from within. She found through her studies with clients and her own personal experiences, that the techniques of Yoga presented an empowering program of self-healing and discovery.
From the early years of teaching yoga for Mental Health, Erika quickly established a community of practitioners that celebrated the supportive, loving environment she created in her classes. Students asked for further training, which led her to create a manual for In-Depth Yoga Studies and Yoga Teacher Certification in 1999. The company then expanded to several branch locations, with trainers hand-picked under guidance of Erika to build their own independently owned schools of Cloud Nine Yoga.
Cloud Nine Yoga became a California LLC in 2009 and the school curriculum Erika wrote was heralded as a foundational body of knowledge for Yoga Teacher Training around the globe. After decades of offering Immersion Certification Programs in Hawaii, Erika moved to Kauai in 2018 with her family and simultaneously expanded the Yoga School – once again – adding Online Certification Courses and continuing to offer OMmersions & Edu-vacations that continue to draw worldwide acclaim. As of 2022, our international student base has grown to nearly 2500 graduates and we continue to nurture students with free lifetime Yoga Class recordings and support through our Cloud Nine Yogis Group, Weekly Teacher Mentoring via Zoom, and plenty of new opportunities being introduced on a regular basis!
What sets Cloud Nine Yoga School apart from the others is a progressive, evolutionary approach to the traditions of Yoga with a blend of both structural and intuitive learning. Erika calls this "permission-based Yoga" or "the Fun Kind of Yoga," — a balanced practice that allows students to express from their authentic nature, attuned to their inner guidance, and where the teacher is there to encourage a meditative mindset. Movement is about freedom, rather than conformity.
Instead of being exclusive, Cloud Nine Yoga prides itself in being inclusive. We celebrate diversity in all colors and expressions of each and every human. We see our similarities, shared experiences, and ultimately, the LOVE we all have in our hearts. Ours is a positive and peaceful Space – held for all people, from all walks of life. Cloud Nine Yoga's approach only enhances connection to the Divine spark all spiritual people seek, so the rainbow of different folks from all backgrounds, body types, and cultures can feel comfortable and safe in our classes.
Namaste ~ We look forward to meeting you and sharing your journey.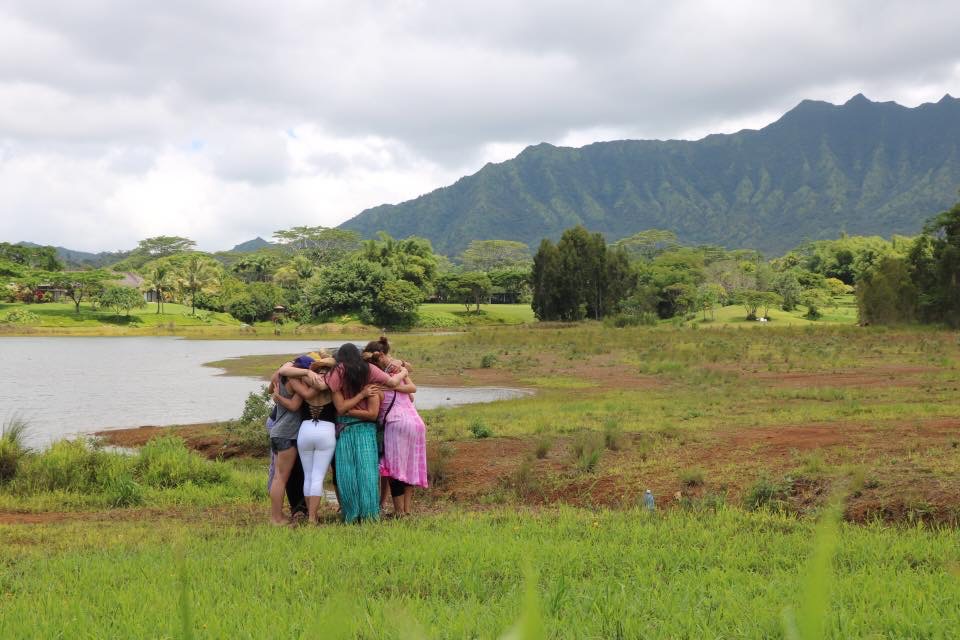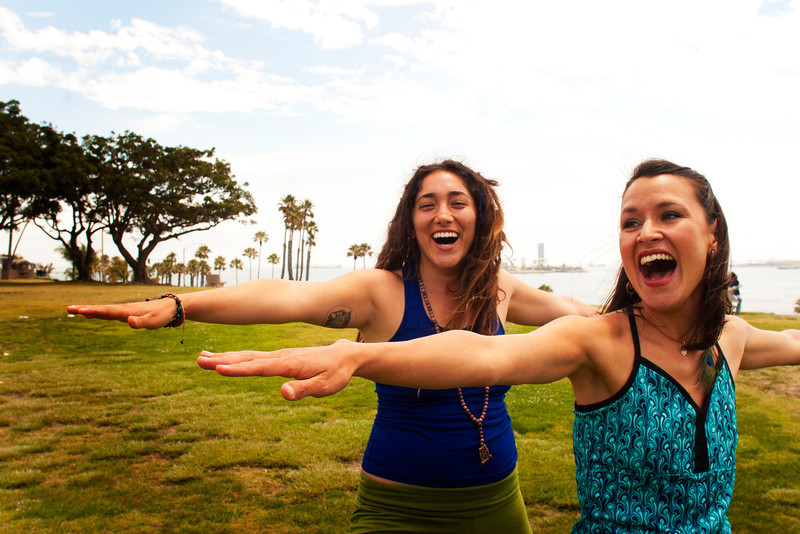 Yoga is…
by: Erika Faith
Yoga is Creativity.
Creativity it is a divine gift from God to humanity which anyone can access. Whether it is painting, ritual, music or movement we can all receive some type of benefit from creative expression. My on-going creative project is Yoga. How? Well…the simplest way for me to put it is: There are over 14,000 different postures (Asanas) and 50 different styles (Disciplines). A person can put together any routine for their own schedule or liking. Most styles involve some sort of relaxation. Whether a person is moving, breathing, or meditating eventually there comes a time when the mind opens up and thoughts quiet down. This is where real insight and creativity happens. I don't know HOW it happens. It just does. An exquisite mystery.
Yoga is Healing.
The ultimate goal of yoga is union with the All; it is to become completely aware of the Self or soul. The natural progression of practicing yoga leads one to: peace of mind and heart; power of will, love, and intellect; direct influence of the mind upon the body and the world outside the body; psychic abilities of various kinds; control of mind and better concentration; control of the emotions (removal of worry, pride, anger, fear, lust, and greed); bodily health, suppleness, beauty and longevity; and the prevention and removal of psychosomatic dangers and troubles. The Yoga Sutra's Yamas (things to avoid) and Niyamas (things to do) are guidelines for living a life of integrity and truth. It is not necessary to obey these rules because these are just suggestions to live a happier, more fulfilled life. Yoga heals by allowing us to experience life in the continuous unfolding moment.
Yoga is Community.
Together, when people do yoga, something magical happens. There's a wonderful feeling of togetherness, love, and camaraderie. This may manifest because each person starts to take responsibility for their life, beliefs, and experience. Yoga teaches that when the flow of the universe treats you kindly or harshly, you have control of your own attitude and outlook.The community of people studying and practicing yoga quickly becomes tight. I believe yoga brings people together in a magnetic sense; we want to share the bounty of its blessings with one another. A big group, focusing on transcending themselves, is a pretty incredible force of energy! As a teacher, I am excited to be able to share some of yoga's power with my community.
Yoga is Commitment.
Practice meditation (Dhyana), breathing techniques (Pranayama), yoga postures (Asanas), and a deep relaxation (Savasana) at least three times a week. To really feel the essence of yoga, it is important to declare that yoga become part of your daily life. This is a committment that is only bound by your own will. Once you see the magic that yoga creates in your life, you will only want to continue with it.