Cloud Nine Yoga Advanced Teacher Certification and
RYT 300/Yoga Alliance 500
Offered as an Immersion Program or in a 4-5 month course structure, our 300-hr Master Yoga Training is designed to bring you to "Master Your Practice, Advance Your Teaching."
Pre-requisite: Completion of any 200 level yoga training program.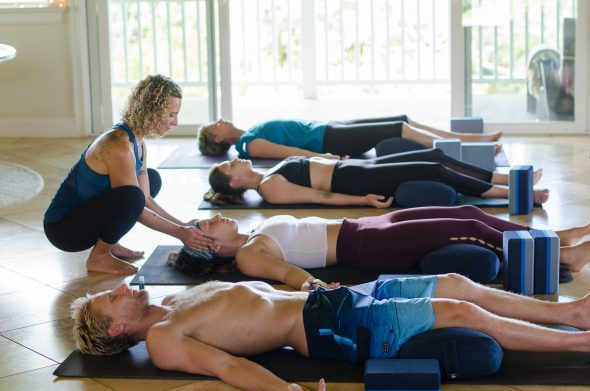 We are honored to host some of the most respected and influential teachers as esteemed faculty and guest teachers.
To learn more, or to register, click on the location links below. Call us for further details or questions at the numbers listed. Feel free to download the most current applications, schedules, and detailed information on our SCHOOLS page.
To complete your R.Y.T. 500 with Cloud Nine Yoga:
Graduate from a 200-hr RYT Program
Take our Master Yoga Course (offered at several locations each year)
Spend 60 hours with a mentor teacher (at your leisure)
Complete 100 hours teaching your own classes
Take a 5-day Retreat with your favorite Cloud Nine Yoga teachers
300 HOUR BREAKDOWN
125 hours +++ (CONTACT) of workshops and lectures with CNY E-R.Y.T. 500 trainers, amazing teachers, and guest faculty from all over the world.
45 hours +++ (CONTACT) of retreating with CNY teachers/faculty. This retreat cost is not included in your tuition for the program and must be handled separately. A five day minimum on retreat with a Cloud Nine Yoga Teacher Trainer is required for 500 RYT certification with us.
40 hours +++ (CONTACT) of internships in your area with a CNY teacher of your choice. We can either allow you to work with a class at the studio or you can ask someone to be your mentor for these hours. This teacher must be a Teacher Trainer (E-RYT or equivalent). You may also complete your internship in a Cloud Nine Yoga 200 hr Teacher Training with one of our affiliated branches.
40 hours +++ (CONTACT) of taking regular studio or gym classes as a student. This includes all the time you spend practicing in the presence of a Cloud Nine Yoga Teacher of your choice. We would like to add that any style yoga classes that support your being the most marvelous and authentic YOU will count here, as long as you are in the light of another marvelous and authentic teacher. This amounts to one practice class per week.
In addition, Yoga Alliance requires the following for RYT 500 designation:
100 hours +++ (NON-CONTACT) of teaching. We can oversee your teaching hours by helping you find classes if you don't already have one. There are always opportunities to find work teaching and subbing with other Cloud Nine Yoga staff and teachers.
50 hours +++ (NON-CONTACT) of personal studies and volunteering. Personal studies include: reading our required book assignments, internet research, writing homework, etc. and all other time you spend outside the class environment in support of what you are learning in the program. Seva (service) or volunteering is also an option here, which you can share your special talents with the world in some way.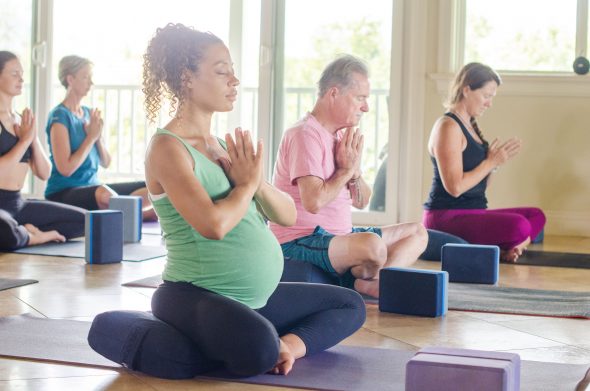 TOPICS
Ayurveda, Kundalini Yoga, Yoga Nidra, Chakra Anatomy, Energy Body Psychology, Partner/Acro Yoga, Reiki Practitioner & Master Training, Thai Yoga Massage, Planning a Retreat, Designing a Workshop, Patanjali's Yoga Sutras Study, Radiance Sutras (Vijnana Bhairava Tantra), Ashtanga Yoga, Bhakti Yoga, Yin Yoga & Meditation, The Power of Teaching, YogaPlay for Kids, Mantra/Kirtan, Pre/Post Natal Yoga, Art Meditations, and much MORE!
TUITION
Advanced Teacher Training Tuition:
$3799 ($600 deposit/enrollment link)
We offer discounts when you Pay In Full before the program start date.
APPLICATIONS ACCEPTED ALL YEAR.
EDU-VACATIONS in KAUAI
Cloud Nine Yoga Edu-vacation Trainings and Certifications offer a variety of experiences and workshops that build into the 300 hr requirements. Imagine what 22-days in the islands can do for you! These retreat-style immersions, held annually in June, can include ground transportation, meals, and housing — or you can stay offsite at your own arranged accommodations and commute to our training location. Room and board with us available on a first come-first served basis. Register early to get the best rates and choices!
Kauai is a magical, mystical backdrop for our transformational Yoga Training and Teacher Certification OMmersion courses. We call these Edu-vacations because they are educational but feel more like vacations! Blessed by azure blue waters, majestic mountain ranges haloed in mist, miles of sandy beaches, and powerful hikes to waterfalls… Kauai truly has it all. Along with amazing guest teachers and outdoor classrooms, Erika brings 20+ years of teaching experience. Her approach is born out of a passion for bringing Yoga down to Earth while still keeping the traditions intact. Contact her for further info: 310-989-0878.