Welcome to Cloud Nine Yoga School Kaua'i
& Hawai'i ~
Here you'll find everything you need to know to attend a Yoga Immersion or Teacher Certification Course with Erika 'Kealapua' Faith, founder & director
Our next Yoga Immersion Retreat will take place OCTOBER 30 – NOVEMBER 9, 2023
Rest deeply in a haven above Hilo Bay, on Hawai'i's "Big Island" ~ a perfect setting to gather for spiritual adventuring and physical renewal. Each morning you'll enjoy sitting on the lanai, feeling the sun on your skin. Warm tropical breezes caress our Yoga practice space, where we start our day with movement. Our chef prepares a farm-to-table vegan brunch where we savor the island flavors. Afternoons are spent at one of the many local beaches, botanical gardens, or mountain hikes where the scent of flowers and the sound of birdsong envelop our senses. The sea, the streams, the rivers, and the waterfalls bathe us in blessings. We find ourselves browsing fine art studios, immersed in the buzz of the farmer's markets, and catching live music, complete with hula dancing. Full-day trips include touring Kona's best coffee plantation, Volcano National Park, and a night-time manta ray snorkel. Each evening, we return for a nourishing chef-prepared dinner followed by music and star-gazing.
$4999 10-day All-Inclusive Hawaii Edu-vacation with private lodging (airfare not included)
To sign up:
1. Call or text Erika at 310-989-0878 to schedule your complimentary 30-minute consultation.
2. Fill out our Registration Form.
3. Download the detailed schedule: HILO Hawaii Immersion Itinerary – Fall 2023
4. Make your payment to Cloud Nine Yoga.
5. Buy your airfare to arrive on October 30 in Hilo, HI (ITO) and depart by November 9.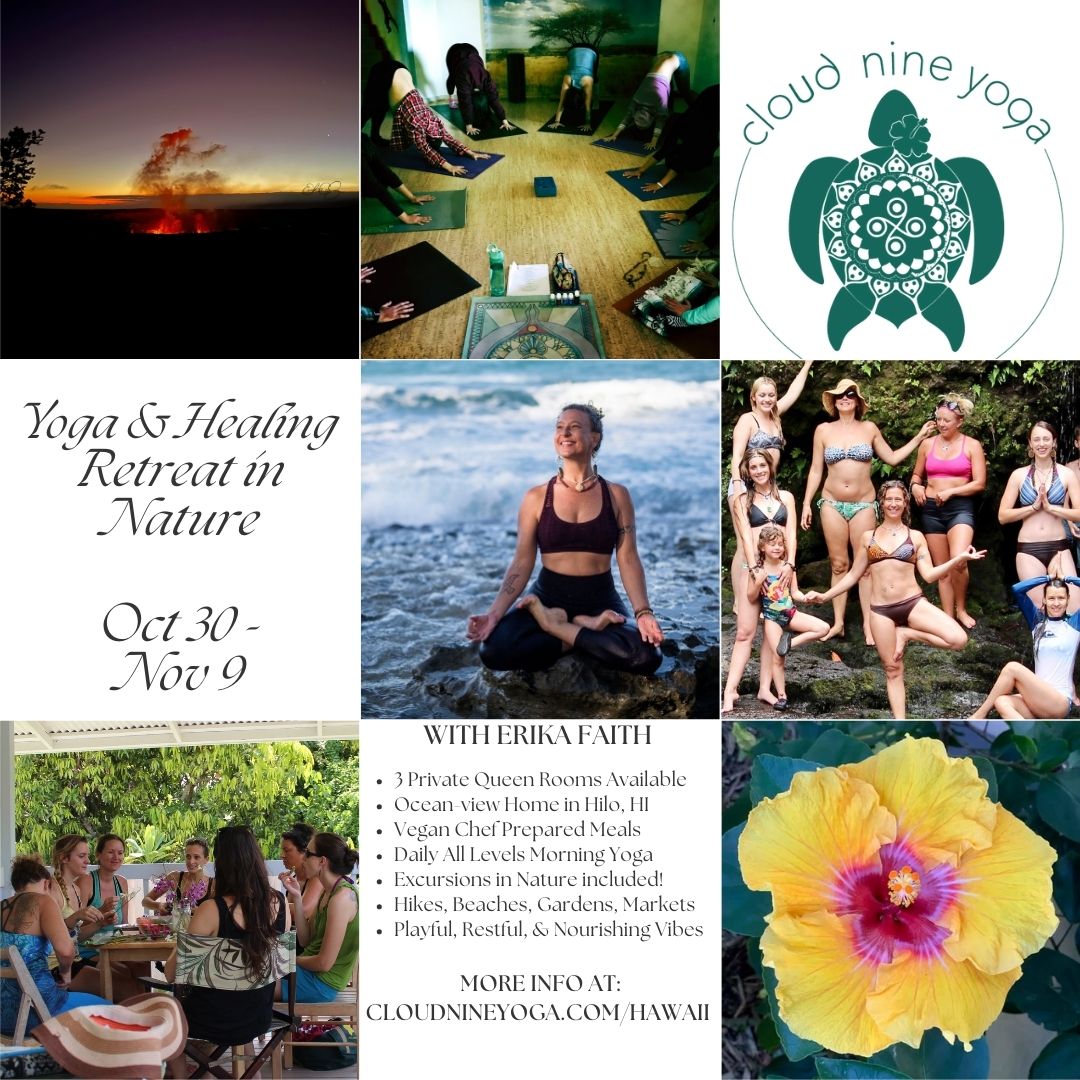 Our next 200-hr Immersion Training Retreat will take place February 26 – March 13, 2024
To sign up:
1. Call or text Erika at 310-989-0878 to schedule your complimentary consultation (30 min  Zoom meeting).
2. Register (google form). This provides us with the necessary information to enroll you in Cloud Nine Yoga School.
3. Download our .pdf for the training schedule and further details: 200hr KAUAI IMMERSION YTT info sheet
4. Start making payments. We can split your fees into a 4 installment plan or you can get a discount for paying in full.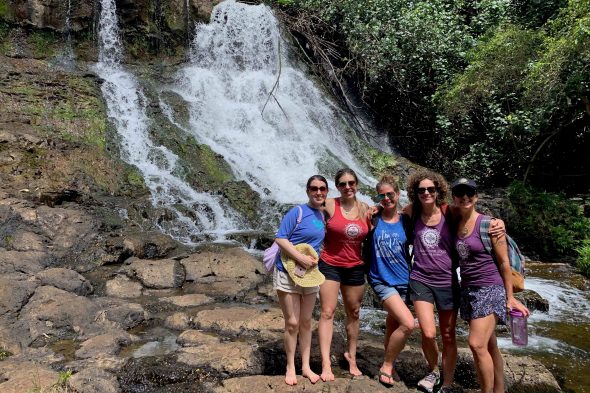 Looking for a Yoga Class? Join Erika for her weekly Saturday class: Yoga Essentials at Barre Soul Kauai in Kapaa!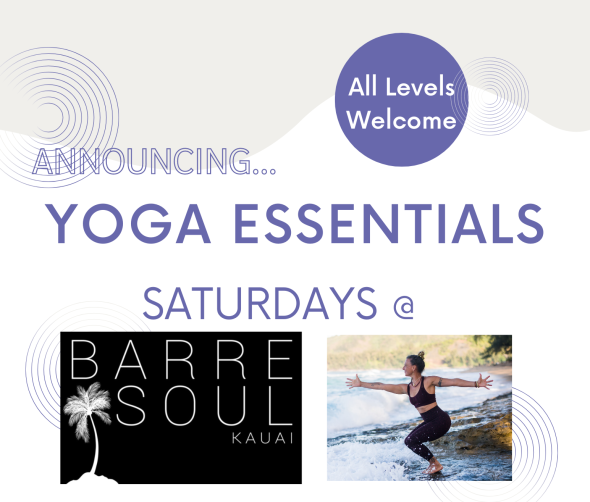 200-hr or 300-hr Yoga Alliance Registered Teacher Certification Immersions & Retreat Training
It is an extra special treat to train with the founder and creator of Cloud Nine Yoga, Erika Faith, who has been teaching since 1995.
In Kauai, her home base, Erika loves to focus on an integrative approach to Yoga. You will learn a therapeutic model for self-alignment in the Body-Mind-Heart. Soulful Hatha Yoga is combined with Structural and Subtle Body Anatomy, Yin/Restore, Solar/Lunar Salutations, Sequencing, and practices for everyday embodiment. Take a playful, soaring journey into the elemental functions of the body along with practical inspiration that will bring you the tools to be a confident, successful Yoga Instructor.
During this divine dive into Yoga, Erika creates an epic community experience. Focus on a healthy combination of Vinyasa Flow and Yin Restore practices along with creating class practices that weave various related modalities such as Ayurveda, AcuYoga, and Yogic Philosophy. Enjoy an in-depth workshop-style curriculum with opportunities for peer teaching and mentoring, sculpting you into a well-rounded, knowledgeable, and compassionate guide to Yoga.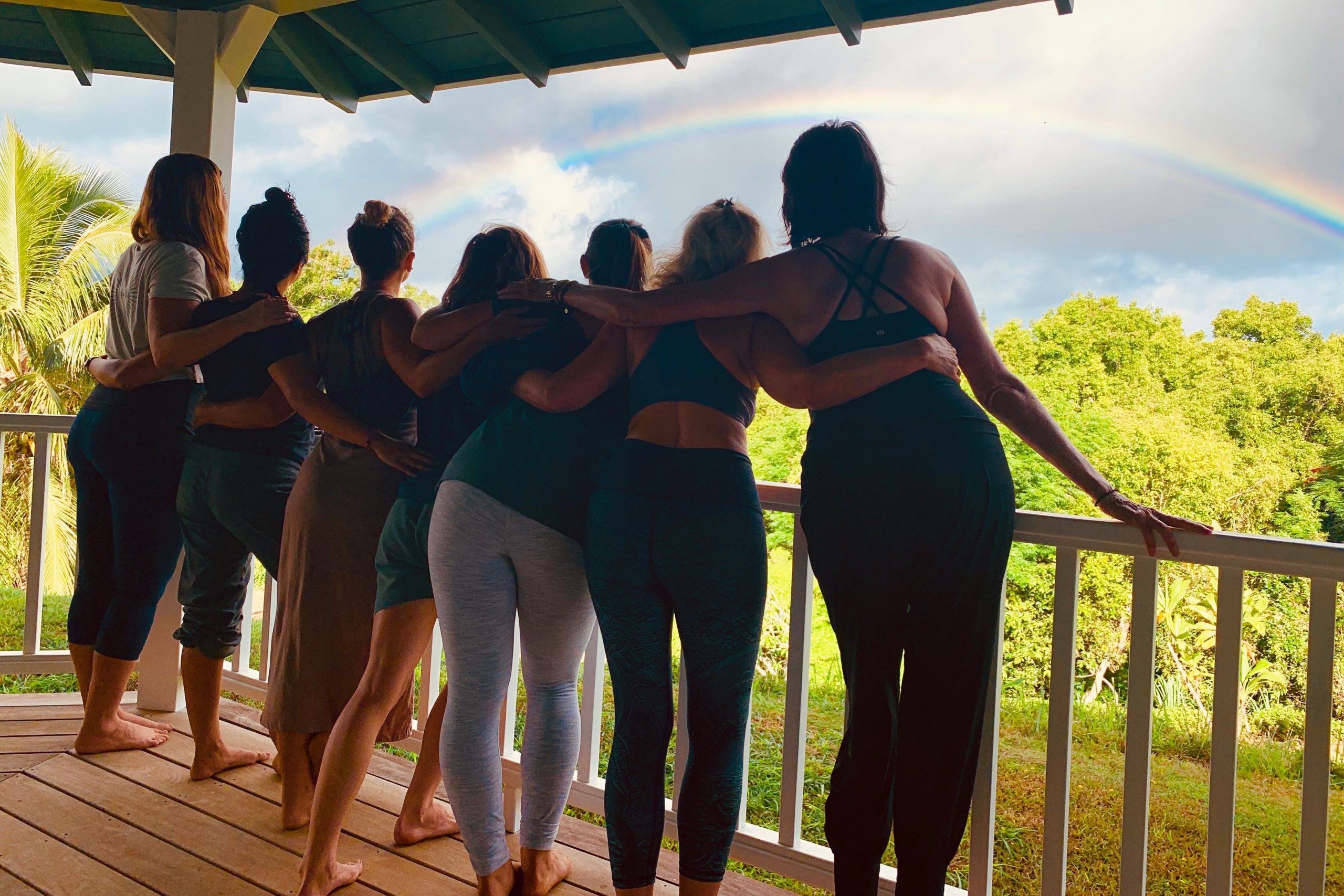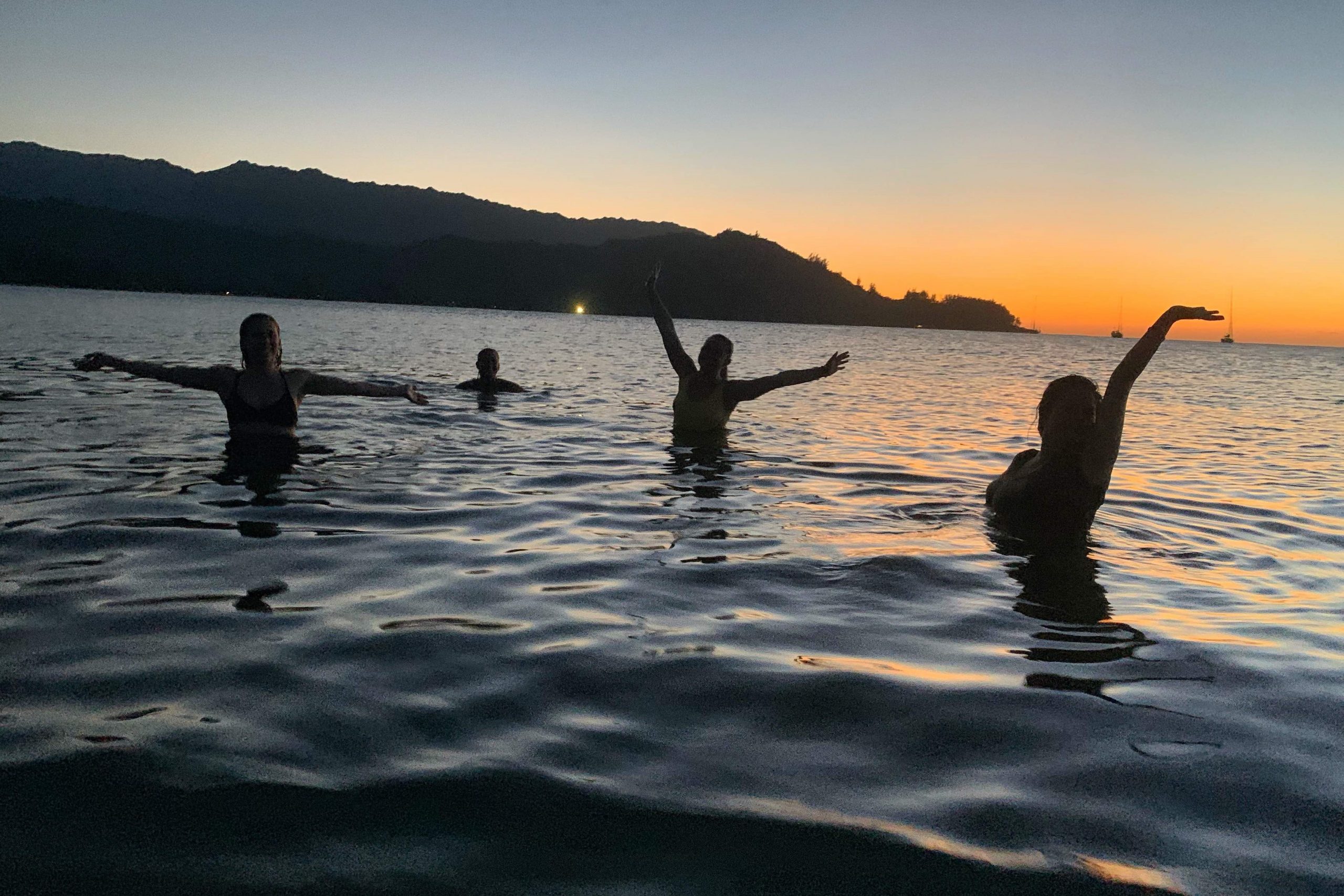 Your lead trainer/facilitator is Erika Faith Calig E-RYT 500, (aka Yogi Fairy Godmother). Erika is joined by an incredible support team who will take you on an exploration into all of the beauty of yoga's many diverse practices.
ALL-INCLUSIVE PRICING:
10-day Hawaii Immersion $4999 (tuition + room/board, private rooms only, 3 rooms left).
16-day Kauai Immersions $5999 shared lodging – $6999 private room (tuition + room/board).
Inclusions: Accommodations, meals, ground transportation, training tuition, training manual, group activities, 140 recorded online practices, and certification upon completion of the course.
No need for lodging? Commuter & Kama'aina Rates are available:
We also offer a 10% Early bird discount when you pay in full 90 days or more in advance.
Are you an Online student upgrading to in-person training?
Attend our retreat for the cost of room and board only. If you already paid tuition fees, the upgrade is worth it!
Call or Email Erika for the full schedule: 310-989-0878 or yogaoncloud9@gmail.com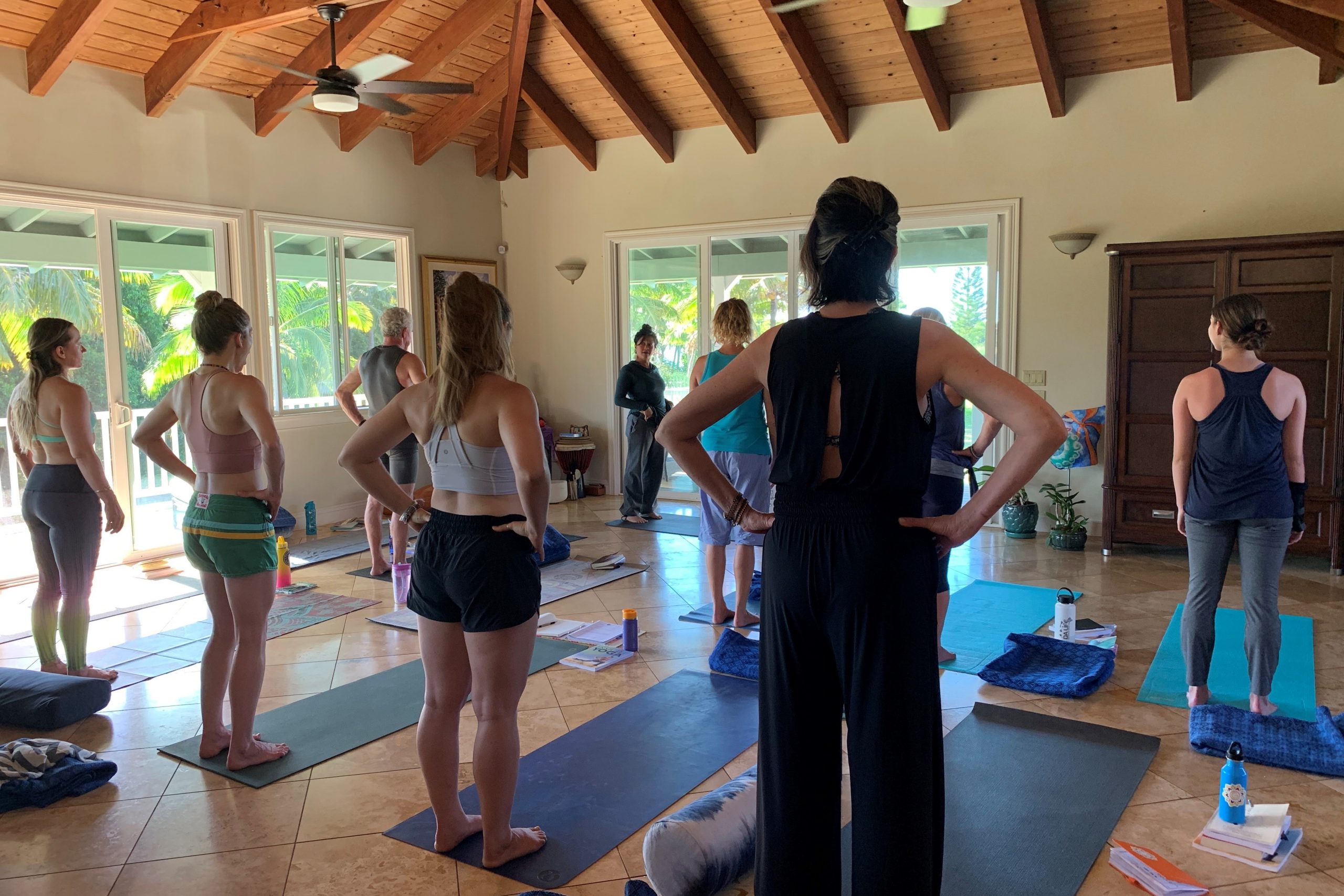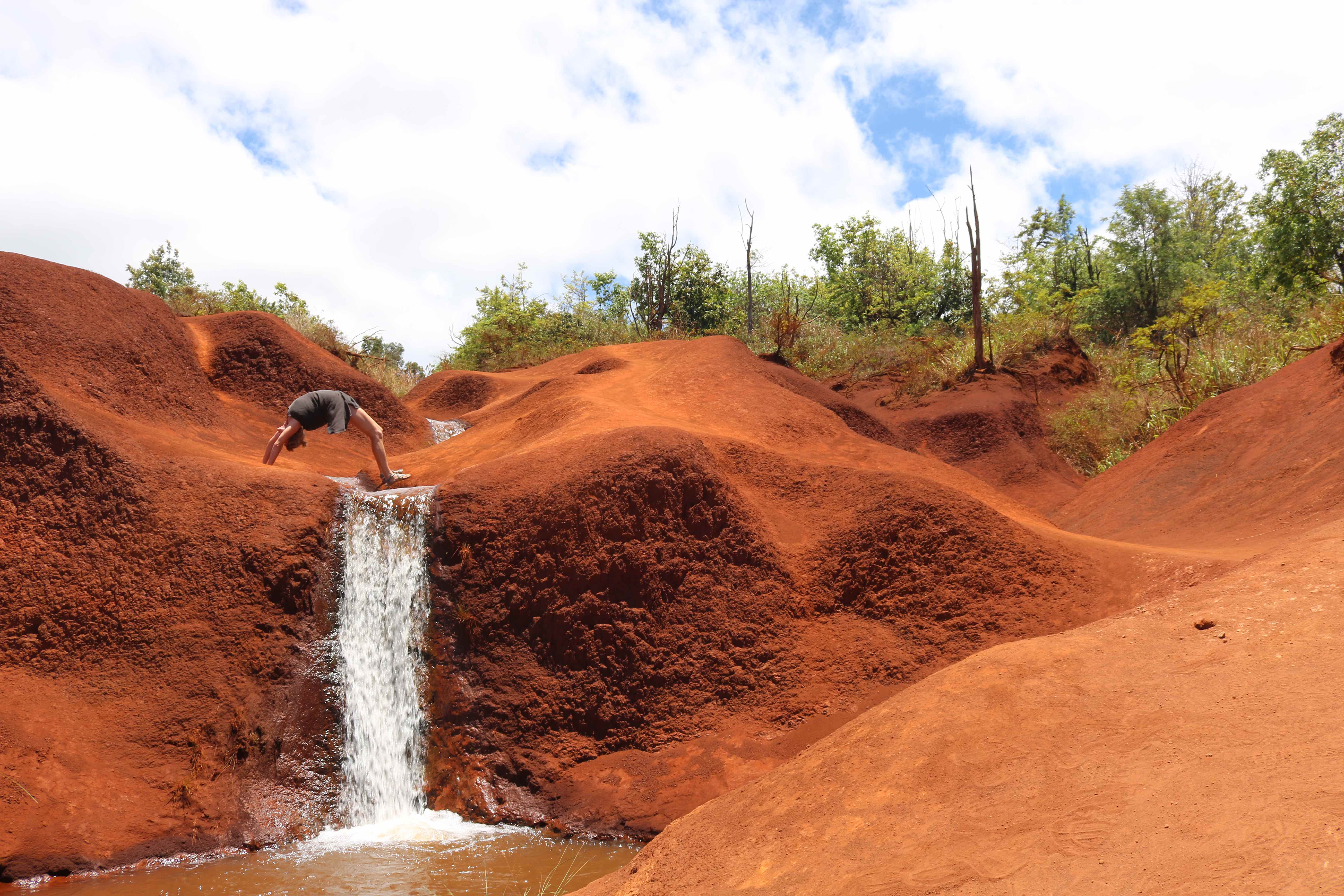 What's Included:
Yoga Teacher Training Tuition
Training Manual
Facility / Studio fee
Fieldwork Activities
Recorded Lessons
1:1 Support &. Mentoring
Access to 140+ archived Practice Videos with Erika
Certification & Yoga Alliance Qualification
REGISTRATION
Fill out the Online Application.
Text Erika to discuss your payment plan: 310-989-0878
COMMON QUESTIONS
I live locally. Do I get a special rate?
Resident commuters and those staying off-site receive a special tuition rate without room/board. If you are a verified resident of Hawaii, you also qualify for a Kama'aina discount.
Do you provide housing during the training?
We have Immersion Packages available. See our Info Sheets below to learn more: