Welcome to Cloud Nine Yoga Studio & School in Temecula, CA
See the Class Schedule
Our address:
28544 Old Town Front St., Ste. 300, Temecula, CA 92590
(951) 676-2206
Drop-in per class: $18
New Student Special: $49 (1 month of yoga)
Become a Monthly Member: $108 per month for Unlimited Yoga!
10 Class Package: $130 (good for six months)
Sign up for classes, trainings, and workshops at: Mind/BodyOnline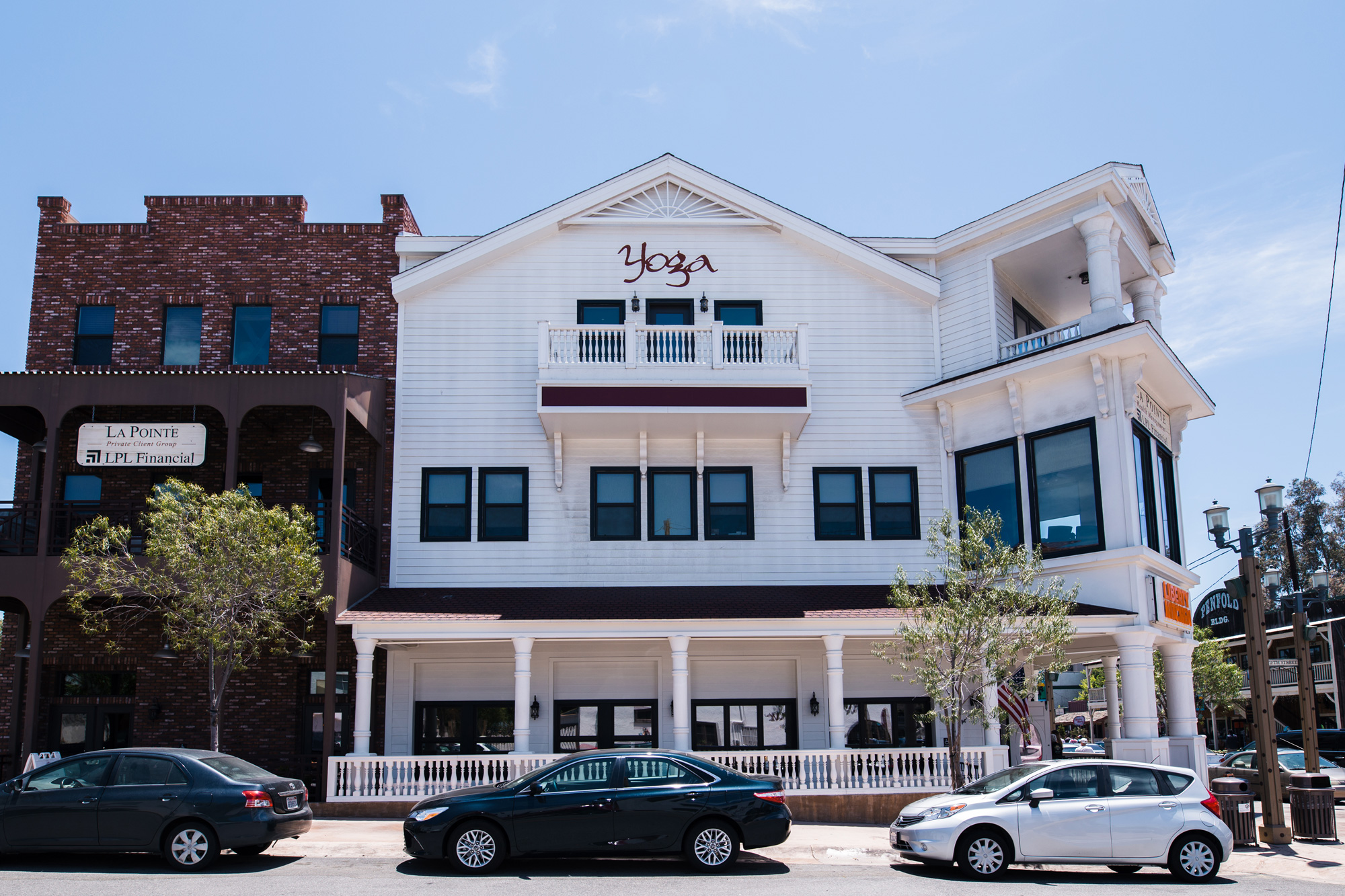 We look forward to holding sacred space for your healing yoga practice at our beautiful 3rd floor studio 'on cloud nine'
Owners, Erika & Adam Calig have been practicing yoga for 30 years combined and running Cloud Nine Yoga School, RYS 200/500 for over 17 years! Join us at our beautiful studio and home base in Temecula, CA. We have a gorgeous view, welcoming staff, incredible teachers, and students filled with smiles.
Our hearts are focused on providing yoga and wellness to all people, to provide a spiritually uplifting environment, and classes to meet the needs of our community. New students and tight bodies are welcome!
Let us introduce you to the therapeutic and powerful benefits of this mind-body-spirit harmonizing practice. We have plenty of classes great for new students of yoga, and even pregnant students: Yin Yoga Meditation, Gentle Yoga, and Yoga of the Heart. Viniyoga, Yoga Unraveled, Aligned Flow, and Slow Flow & Restore focus on unwinding the body's tensions while teaching proper form. Students receive one-on-one attention and are treated like family.
Are you a seasoned practitioner? We offer a permission-based teaching space that encourages self-care, freedom, and support. Our own 'Cloud Nine Flow' is offered in either All Levels or Intermediate. Practice healing, supportive yoga in our Sunday afternoon Yin Yoga & Meditation class at 4:30 pm. Goddess Yoga on Fridays at 6:30 pm provides an upbeat Hip Hop & Pop musical background with strong movement.
Specialty classes include Tai Chi, Bootie Camp Yoga, Kundalini Yoga, and Art Meditation.
Military Veterans, Active Duty, and their families are welcome to a special FREE yoga class held Thursdays at 1:30 pm called Connected Warriors.
Looking to expand your knowledge? We have Yoga Teacher Certification at both the Basic and Advanced levels (Yoga Alliance Registered since 2002), a plethora of interesting Workshops, Art & Music events, and Women's Moon Circles throughout the year.
As you can see, we have something for everyBODY. Come in for a visit and feel the LOVE
Download Class Schedule & Packages Info
Sign Up For Our Newsletter