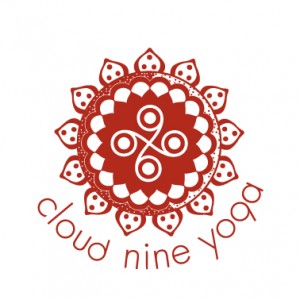 Welcome to CLOUD NINE YOGA!
First and foremost, since 1999, Cloud Nine Yoga has developed and perfected an in-depth yoga study course (Basic 200-hour Yoga Teaching Certification) and a 300-hour Master Yoga Teacher Training Program. Our trainers take pride in bringing the practice down-to-earth, a style we have exclusively coined "Permission-based Yoga". We create a circle of knowledge, where each student is respected and supported, and offer a holistic and non-dogmatic system of learning. We teach the "fun kind" of yoga — the style or type where people laugh, learn, integrate, and grow.

We are also a network of yoga instructors who have come together to practice, teach, and guide our communities to bring healing, relaxation, and earth stewardship into the world. We maintain that once we find our way 'home' — back to our true nature or essence — then it becomes easier to let that soulful energy direct all interactions. We aspire to be authentic, peaceful, and kind. We offer support when we meet challenges in walking the conscious path. We strive to find bliss, joy, and meaning in all we do. Our graduates now number over 2000+ worldwide.

Our students, teachers, trainers, as well as our schools, operate out of existing studio locations in various cities and countries across the globe. We enjoy forming collaborative sacred spaces and promote shared opportunities for spiritual development, movement, conscious living and health. Our vibration and business operations are grassroots formed and operated. Our motto is "representing heaven on earth." This eclectic focus is about enticing the soul of every living being to awaken and act from their supreme nature with gratitude and play. We compassionately and blissfully empower ready beings to open their heart/mind to experience their full potential through various techniques aligned with ancient yogic systems. Where you find warmth, permission and unconditional love ~ there is a Cloud Nine Yogi nearby!
If you are interested in learning more about Hatha yoga, Yin yoga, Vinyasa flow, and Prenatal yoga, along with Yoga Philosophy, Ayurveda, Thai Yoga Massage, Reiki, and Art Meditation… YOU HAVE FOUND THE RIGHT PLACE! We provide workshop-style classes, yoga teacher training, retreats and various PLAYshops in Southern California, including Orange County, Los Angeles, Riverside and San Diego Counties. We also have Cloud Nine Yoga Schools in Nevada and Hawaii. We are always expanding and excited to bring a Cloud Nine Yoga School to you.
STUDENTS: please contact us directly at (310) 989-0878 or email our founder/director Erika Faith at: erika@cloudnineyoga.com