Welcome to Cloud Nine Yoga School, Colorado ~
Here you'll find everything you need to know to attend a Yoga Immersion or Personal Retreat with Erika Faith, founder & director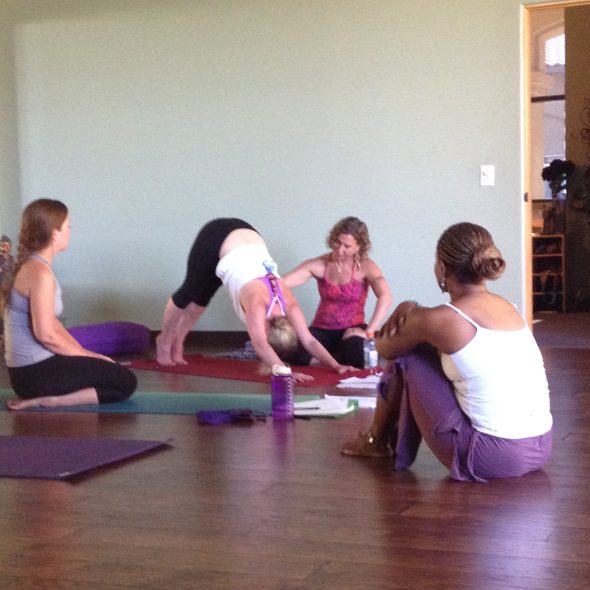 200-hr or 300-hr Yoga Alliance Registered Teacher Certification Immersion
Imagine yourself on an Educational Yoga Vacation in the glorious mountains of the hot springs town of Pagosa Springs, CO!
This is a special opportunity to focus on an integrative approach to Yoga. We teach a therapeutic model for self-alignment in the Body-Mind-Heart. Soulful Hatha Yoga is combined with Structural and Subtle Body Anatomy, Yin/Restore, Vinyasa Flow Sequencing, and practices for everyday embodiment. Join Erika Faith Calig and her talented team of instructors from Pagosa Massage & Bodywork as they take you on a playful, soaring journey into the elemental functions of the body along with the inspiration of the Yogic philosophies and traditions.
During this divine dive into Yoga, we create an epic community experience. We focus on training participants in Hatha Yoga, Vinyasa, and Yin Yoga – integrating movement principles with heart-centered cues and sequences that keep students safe and aligned. Our school includes training in Ayurveda, Meditation, Breathing Techniques, Chakras, and Yogic Philosophy. Cloud Nine Yoga's unique style makes the practice accessible to all bodies and ages. Practitioners enjoy an in-depth workshop-style curriculum with opportunities for peer teaching and mentoring. Our holistic approach will sculpt you into a well-rounded, knowledgeable, and confident instructor.
SAMPLE SCHEDULE (times vary, most days average 6 hrs in the studio):
11:00 am – 1:00 pm Practice/Asana Breakdowns
1:00 pm – 2:30 pm Lecture/Philosophy Lesson
2:30 – 4:00 pm Anatomy/Asana Breakdowns
4:00 – 5:00 pm Peer Teaching
Call or Email Erika to get started on registration: 310-989-0878 or yogaoncloud9@gmail.com
200-hr Yoga Training Schedule: February 22 – March 8, 2023
Affordable rooms are still available for private or shared accommodations at Alpine Inn of Pagosa Springs. Bring a friend and make it a winter wonderland getaway for two or share a room with another attendee to split the cost of lodging 50/50. If you are looking for a roommate, let us know and we will connect you.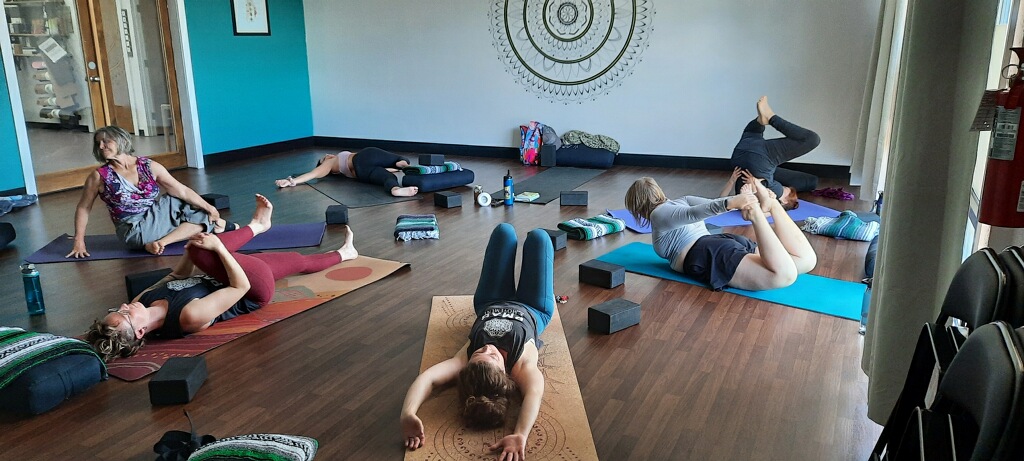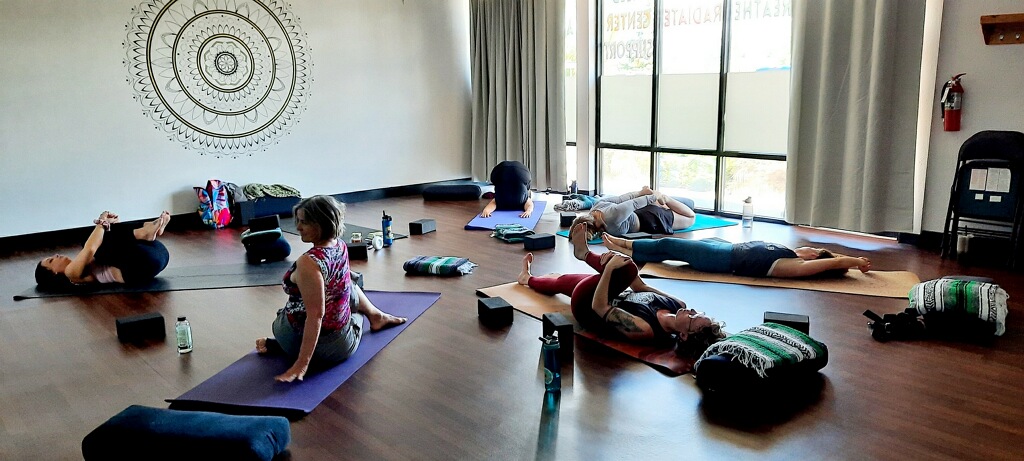 TUITION
$1995
What's Included:
Yoga Teacher Training Tuition
Training Manual
Facility / Studio fee
Recorded Lessons
1:1 Support &. Mentoring
Access to 140+ archived Practice Videos with Erika
Certification & Yoga Alliance Qualification
REGISTRATION & QUESTIONS
Fill out the Online Application.
Call or text Erika to request an invoice and/or to begin making payments: 310-989-0878
Start Planning Your Journey to Colorado!
What's Not Included in Course Fees:
Required Textbooks
Meals/Lodging. We recommend staying in Pagosa Springs for a central location and ease of commute.
Air/Ground Transportation. Get your flights and reserve your rental car early for the best rates.