Aromatherapy preparations go back thousands of years. Made into compresses, tinctures and used in cooking, the oil of a plant is a simple, yet natural medicine.
LEARN MORE ABOUT THE THERAPEUTIC BENEFITS OF MOTHER NATURE: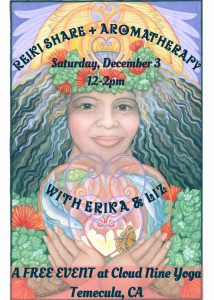 For nearly fifteen years, I have enjoyed using 100% therapeutic grade aromatherapy oils. I bring preparations and bottles to class and infuse the movement experience with the healing scents of plant oils. To read more, see my article on Young Living and the Recommended Oils to start your own collection.