Aloha! 🌺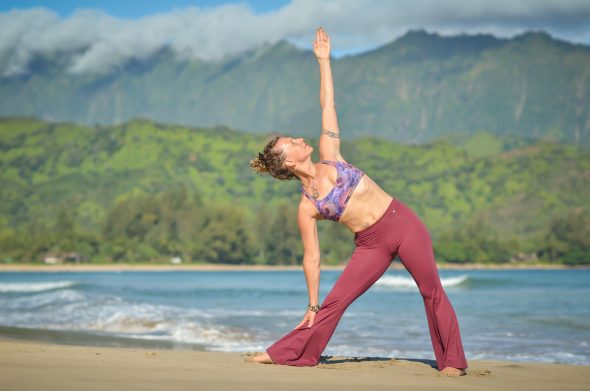 DROP IN to Erika's Famous Virtual Yoga Classes
*Sundays * Fill your SUNday with Liquid Aloha. Erika blends Hatha Yoga with the essence of Bhakti, the wisdom practices of Jnana with a commitment to neutralizing Karmas held within the energy field.
Erika sprinkles in a little Tantra to stir the Shakti Pot and give you the ecstatic medicine you need to finish off your week and start the new one in a glorious, healing fashion. This is more than a Yoga Class. It is a 2-hr Learning, Growing, reminder-to-have-fun PLAYshop with the Yoga Fairy Godmother.
Pleasantly inspired practices include meditation, conscious breathing, and traditional asana along with creative and eclectic flows that bring color and warmth to your heart and soul. ALWAYS All levels and permission-based (meaning you can fully self-care and direct your practice according to your needs). Erika guides you to play, feel, open, release, and heal ~ a true gift and blessing for the You that is struggling, blocked, bogged down, or just needing to laugh or lighten.
SUNDAYS 8:00 AM – 10:00 AM HST / Om Shanti Shanti Shanti. REGISTER HERE ($11 per booking)
* Thursdays * Yoga for Mental Health, Elevate Your Mental State, Yin, Restore, and AcuYoga all wrapped up into a yummy Energetic Yoga Hug provided by the one and only Yoga Fairy Godmother, Erika 'Kealapua' Faith.
We will use this time to serve our souls a delightful blend of blessings, spiritual inspiration, and present moment practices meant to bring us back home to our LIGHT, LOVE, & WHOLENESS. Underneath all the noise, distractions, chaos, and aches: there is a undying, unconditional, and instantly healing PEACE. Together we will help to get uncovered; to slough away anything in the way of feeling more than just OK. Our goal is to return to the very core of what we are made of and who we are – to restore our light body and reclaim our GRACE.
May this time together be deeply healing, sweet beyond measure, and just what you need to get the energy flowing back to you, once again. May we feel the power of the Divine at work in our lives through our time together. Aloha & Namaste ~ BLESSED BE.
THURSDAYS 12:00 PM – 1:30 PM HST / Peace Restored. REGISTER HERE ($11 per booking).
Our Online Yoga School is Open!
Want to attend an interactive Yoga Training or receive your Yoga Teacher Certification in a self-paced format? We offer a beautiful virtual community to inspire and hold space for an incredible dive into all things Yoga. Your health and wellness is worth the investment.
+ Advanced Yoga Teacher Training: Modules 1 – 3 (self-paced)
+ Advanced Yoga Teacher Training: Modules 4 – 6 (self-paced)
+ Continuing Education: 'Heaven On Earth' Workshops (self-paced)
+ 200-hr Teacher Certification & In-Depth Yoga Study Course (self-paced)
Yoga Alliance has made a provision that allows training and certification for Yoga Teachers to be offered online. We are now able to run our Teacher Certification Programs with VIRTUAL contact hours, along with a hybrid distance learning model. You do your own homework hours, research, and assignments at your own pace and schedule! Watch our recorded videos for contact hours. You always have the option to participate in our LIVE-STREAM classes during the week. We archive all ZOOM meetings for reference, or if you may have to miss a class for any reason. Our Yoga School has on-going, rolling admission and start dates ALL YEAR LONG. Start when you want, take as much time as you need, and finish at your own pace. 
Regular tuition fees have been reduced significantly for online education options — giving you the highest quality training that has integrity, organization, and a tried-and-true curriculum. You receive a professional, interactive learning experience that is equal to what we offered in person. Our school has been training teachers for over 20 years and has been an RYS (Registered Yoga School) with The Yoga Alliance since 2002. So, we have what it takes to give you an incredible training that you can count on — along with a support network of graduates around the world to connect with for life.
Our curriculum is based on a heart-centered, ʻLiving the Practiceʻ approach. Our focus rests on accessibility, permission, and the richness of a holistic and sustainable yoga practice for all bodies, everywhere. All students have access to our Certification courses, extensive library of practice classes, and includes weekly mentoring calls with the founder and director of Cloud Nine Yoga, Erika Faith Calig, during your enrollment in any Certification Course. Additionally, you are invited to attend weekly ZOOM classes, also included in your tuition. Fill out our REGISTRATION FORM.
We welcome International Students with open arms. We embrace diversity and accessibility for all.
Questions? Contact us by email: yogaoncloud9@gmail.com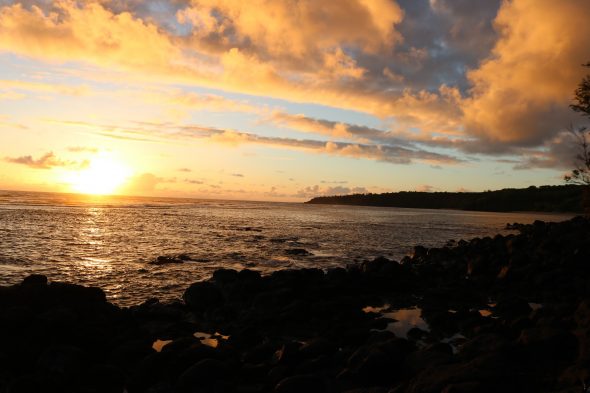 Cloud Nine Yoga offers A Lifetime of Learning
Continuing Education ~ There are many valuable and nourishing modalities that work well with Asana-based classes. Therefore, we have workshops and trainings in a wide-range of supplemental and complementary techniques. Yoga is not just a movement practice. It involves a relationship with the wider ranges of human conditions, metaphysical states, and mental health. In our School, we go way beyond the ancient and modern practices of Hatha Yoga and venture into the vast subjects from many of the world's mystical traditions. Some are new, some are old, some are AGELESS!
COME TO KAUAI in June 2022 to enjoy 3 weeks of training and receive Yoga Teacher Certification (Yoga Alliance 300 RYT)! Enjoy the beautiful island and join us for daily workshops, classes and local adventures. Call Erika at 310-989-0878 to learn more. 
We know the value of connecting. Healing ourselves is the first step. The next is to bring our relationships to optimal health. This means our partnerships in love, work, and family. But it also means our impact on the Earth by means of our actions, behaviors, and consumerism. Our wish is to advance our understanding of who we are as humans in this Web of Life, so that we increase the resources, fulfillment, and stabilize the structures so that we can sustain life. All beings must thrive in our hands! Given our technologies and advancements, utilized properly and morally, we can improve the quality of life everywhere.
Let us remember what we *really* need. What is of *lasting* value? Are we leaving a *legacy of Love* for the 7 Generations to come? Have we taken care of our past mistakes and cleared our ancestral lineage of brutality, exploitation, and dysfunction? Let us wake up and Be the change. From our hearts, to yours, Namaste.