Prenatal Yoga Teacher Training
Our specialty is to create Yoga Training curriculum for Yoga programs and studios worldwide. We write articles, provide continuing education to all yoga teachers, create a compassionate network for graduates to feel supported, mentor Yoga Teachers to become trainers, and offer certification courses across the globe.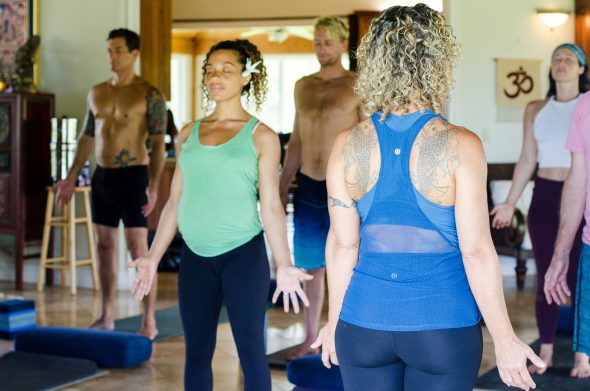 Why do prenatal yoga?  
To meet and bond with other pregnant women

To ease breathing

To relax moodiness and balance emotions

To keep muscles strong and supple

To ease tension

To prepare for the new life of being a parent

To help tune into the body's needs

To help prepare for labor

To keep mom and baby healthy

To have more energy

To Improve posture
"Every woman is her own midwife." –Jannine Parvati Baker
Aside from the hundreds of books on pregnancy, a woman's intuition is the guidepost for all decisions. It is most important that Mom is: 
Healthy
Well fed
Relaxed
Supported
Smiling
Mobile
Sleeping Well Enough
Home and Workplace environment are secure
Exercising
Taking Supplements and Vitamins
Our Focus
We create a class that is adapted to each Trimester and each individual student.