Children's Yoga Specialty Certificate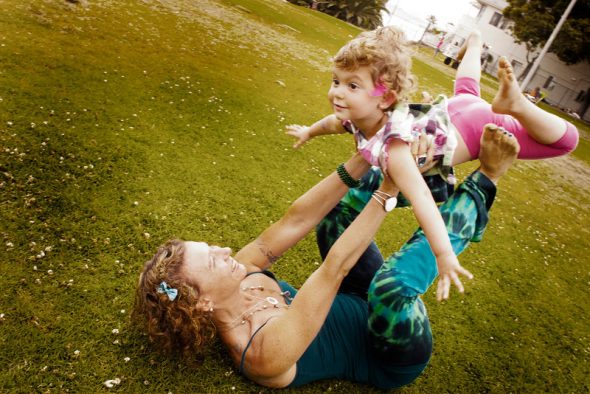 Offered as an Immersion Program or in California and Nevada in a 4-5 month course structure. Our RCYT Training is designed to impart knowledge and confidence in teaching yoga to children.
For full program details, training dates and locations, please follow the click the following link to lead trainer, Rebecca Taylor's, Children's Yoga Teacher Training website at: https://www.childrensyogatraining.com
Pre-requisite: Completion of any 200 level yoga training program.
We are honored to host some of the most respected and influential teachers as esteemed faculty and guest teachers.
To complete your RCYT with Cloud Nine Yoga:
Graduate from a 200-hr RYT Program
Take our entire RCYT Yoga Program (offered at several locations each year or ONLINE)
Complete an 18 hour Practicum
RCYT HOUR BREAKDOWN
12 hours (contact) +++ General Background in the Specialty Area
20 hours (contact) +++ Techniques, Training and Practice
15 hours (contact) +++ Teaching Methodology
10 hours (contact) +++ Anatomy and Physiology
12 hours (contact) +++ Yoga Philosophy, Lifestyle and Ethics for Yoga Teachers
18 hours (contact) +++ Practicum
8 hours +++ Elective Hours / Self Study
95 Total Hours (87 contact hours)
TOPICS
General Background
Childhood Development:
Class Groupings
Developmental Stages
Gender differences and similarities
Energy level differences
School types
Learning styles
Class management
Relationship with Parents/Guardians
Relationship with Studio or School
Discipline in class
Techniques, Training and Practice
Yoga with Children:
Goal/purpose of class (yours and theirs)
Settings goals and objectives for class
Working from With-In (vs. with-out)
Recognizing energy levels (yours and theirs)
What does a yoga class look like
What do yoga students look like
Choosing to be there (student and teacher)
Studio or school setting or homeschool setting
Class size / Teacher to student ratio
Private lessons
Democratic classes
Safe environment
Tuning in / Grounding (for teacher and students)
Asana (play)
Meditation on the mat
Meditation in movement
Experiencing Prana and creating Pranayama practice
Mantra and Chanting
Mudras
Games
Stories
Creating practice using story
Relaxation
Creating Lesson Plans / Class Syllabus
Directing energy
Use of props (books, toys)
When Fear Arises (Name it, Breathe through it, Own it)
Help! (Returning to center and unfolding gracefully)
Teaching Methodology
Teacher as a Guide:
Class Set up and break down
Setting the space energetically
Defining and delegating responsibilities
Creating Boundaries (students and teacher)
Creating a Safe Place
Teaching the Yamas and Niyamas
Communication with Students
Deep listening
The "Troubled" Child
Children with Special Needs
Anatomy and Physiology
The Body:
Physical structure
Developmental changes
Emotional development and how it develops and evolves throughout childhood
Energy System
Use of props to enhance practice (how and when)
Intuition (recognizing and honoring)
Philosophy, Lifestyle, and Ethics
Standing in Integrity:
Let it Start with You
The Whole Child
Parents and "aunties" and "uncles"
Setting intensions (for class and beyond)
Modeling the Yamas and Niyamas
Ethical behavior and languaging
Boundaries to keep both the child and teacher safe
Touch (How, When, and If)
Practicum
Applied:
Putting it all together in a Practical Application
Peer teaching and review
Assignment: Report on creating lesson plan, teaching it, and observing results
Go out into the world and report back (In-class teaching with children)
Consultation (Check in with Lead Teacher – What's working and what is not)
TUITION
Registered Children's Yoga Training Tuition: $1595
Additional fees vary for Intensive/Edu-Vacation Programs
APPLICATIONS ACCEPTED ALL YEAR.