Tiffany Hazelbaker, E-RYT 200, RYT 500
Yoga is for any body. I love to teach yoga in a way that is accessible for all. Yoga helps people move their body in a way that brings them strength and flexibility, while creating a whole heart, body, soul connection. I have a unique and well-rounded training background that allows me to create an experience where students are encouraged to feel their bodies and challenge their minds. I am and educator at heart and hold the belief that students light the path, and the teacher leads the way.
In 2011, Tiffany began her yoga practice in Roswell, NM. She was searching for a workout routine that she might enjoy. She found so much more with yoga. The connection of mind, body and spirit became the focus of her yoga path. After practicing for a little over a year, she began to teach at her local studio, Yoga at Kana Clothes. In May 2014 she completed her 200 hour yoga teacher training at Grassroots Yoga Studio in Albuquerque, NM. In June 2014 Tiffany traveled to the big island of Hawaii to complete a 300 hour yoga teacher training with Cloud Nine Yoga School. She returned to Pahoa, Hawaii in August 2015 as a Cloud Nine intern during a 200-hour training.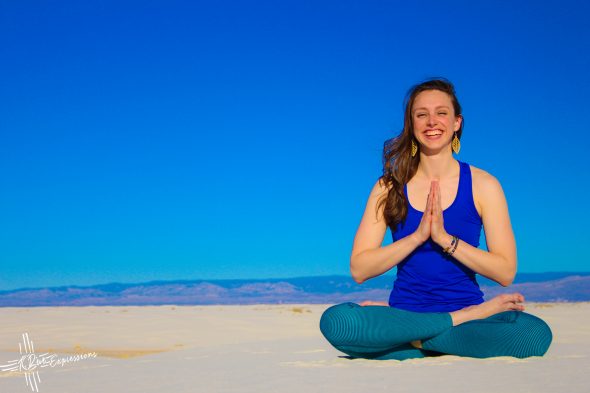 Website:
tiffany-ann-yoga.squarespace.com