Michelle Tanner, RYT 500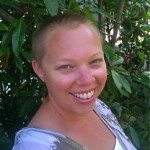 Michelle Tanner is a Yoga Alliance Registered Yoga Teacher, 500 hour. She studied at Cloud Nine Yoga School in 2009, under the direction of Erika Faith Calig and Mackenzie MacSween. Michelle also has a Bachelor of Arts Degree in Dance with a minor in Kinesiology from California State University, Fullerton.
She has over five years of experience teaching dance and yoga. Michelle also studied at the International Kinesiology College where she received a certification in Touch for Health, a natural health system based on the Chinese Meridians through acupressure, under the direction of Matthew Thie. Her knowledge and understanding of the body on a physical, creative, and energetic level, brings an eclectic style to her teaching. Michelle is honored and privileged to be a guest teacher and part of the Cloud Nine Yoga tribe!