Aloha & Mahalo for visiting!
Kauai Yoga Edu-Vacation Immersions, Trainings, and Retreats are facilitated by:
Erika 'Kealapua' Faith, E-RYT 500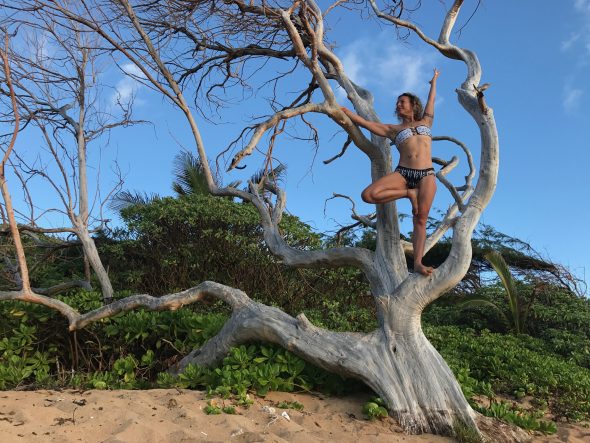 Held on the North Shore of beautiful Kaua'i ~
We offer: 200-hr Basic Yoga Teacher Certification, 300-hr Advanced Studies Courses, 100-hr Children's Yoga Teacher Specialty Training, 100-hr Prenatal Yoga Teacher Specialty Training, Professional Mentoring, Business Consulting, and Edu-vacation Yoga Retreats in the comfort of our ocean view home. Erika's unique, inspirational style of Hatha Yoga has a special emphasis on meditative movement, therapeutic breath work, slow flowing salutations, and unraveling deeply held tensions.
2020 Courses & Trainings have moved Online.
2021 Schedule is in the planning stages!
SPRING FORWARD: Partner & Acro Yoga, Thai Yoga Massage & Reiki Retreat: March 14 – 28, 2021
Bring your bestie, spouse, or favorite person and enjoy two weeks of Yoga, in the Spirit of connection, belonging, and celebration. Students will need to find their own lodging at a nearby hotel, vacation rental, or AirBnb in nearby Princeville and commute to our home in Kilauea by rental car. Arrive on island before March 14 and take some time to settle in for a day or two before our Welcome Yoga Class on Sunday March 14 at 8:00 am. Then, our schedule continues in a 3 days on (with brunch provided) with 1 free/rest day until March 28, our final practice and closing circle. This allows for you and your partner to play on your own, stay ahead or after as long as you would like, and still receive the playful community and much needed interaction with your trainers, Erika, Trinity, and Alicia. We are excited to make this a family-friendly event, with a childcare option for an additional charge. Register by Downloading the following .pdf and mailing it back: Spring Forward March Retreat 2021. This is a first-come, first serve event, limited to 12 participants. This intimate gathering includes class in nature spots (weather permitting) and magical miracles around every corner! $2200 per person tuition includes Specialty Certification in Reiki, Thai Yoga Massage, and Partner Yoga.
ONLINE 200-hr Yoga Teacher Certification: April 5 – May 31, 2021
IN PERSON 300-hr Advanced Yoga Training: June 9 – 30, 2021
Call or text Erika at 310-989-0878 or email: yogaoncloud9@gmail.com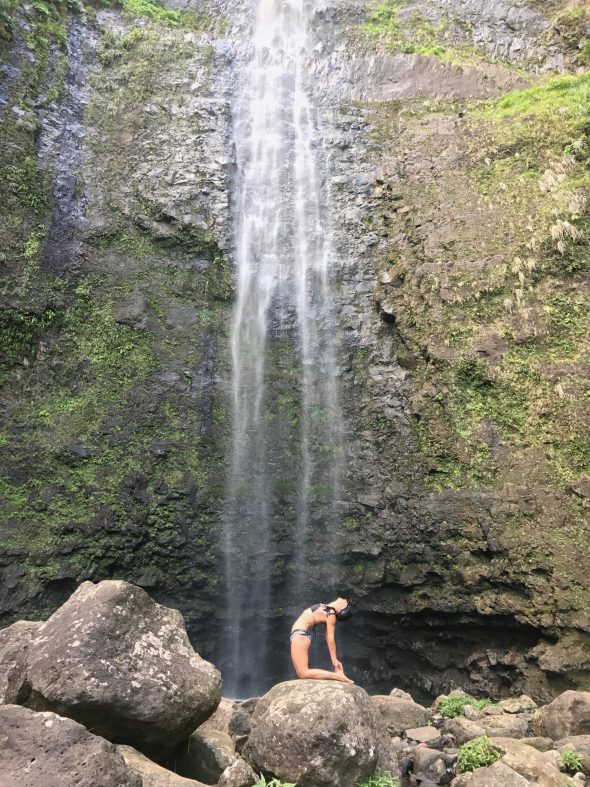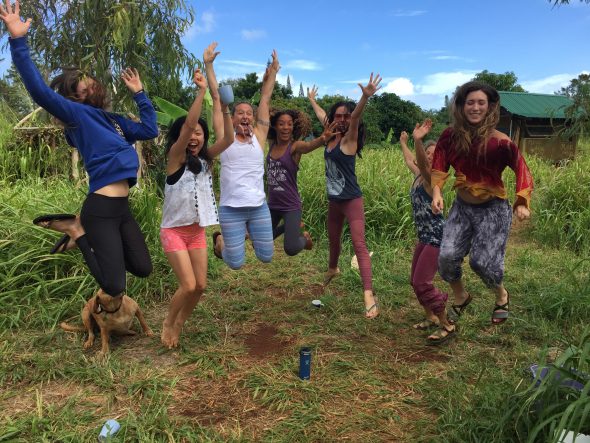 Come on a beautiful journey into yourself and find new ways to your own happiness and fulfillment. Learn to be of service to the world by sharing Health, Peace, and Meditation along with movement classes that are accessible to all bodies, and all people!
MAHALO NUI LOA for your interest.