Have you ever walked through the door of a yoga studio and felt like you didn't belong?
If so, we have the right teacher training for you.
We welcome diversity. We teach and celebrate all body types.
We want you here to learn and to teach with us. If we can bring in teachers from different walks of life we can spread the tenants of loving and kindness and compassion to people from all walks of life. Be the change you seek in the world! Don't you want to be the person standing in front of that yoga class? Providing a sense of safety and inclusion to all of your students?
YOU BELONG HERE WITH US.
Our teacher training centers LGBTQ+ and BIPOC stories.
Our training highlights social issues, elevates social justice, and aims to center voices that have been historically marginalized.
Of course, we can't do it without a diverse and open-minded group of students to work with.
Our teacher training is truly hands-on, and taught not just from books, but from experience.
Crystal and Brandie have studied yoga, meditation, religion, and the human body and mind for decades.
Join them on this journey. You won't regret it.
FAQs
When?
Feb 1, 2023 to Jun 28, 2023
Every Wednesday from 6pm to 8pm on zoom for discussions.
First Weekend of the month: Saturday and Sunday afternoons from 12 pm to 4 pm
Feb 4-5     Mar 4-5     Apr 1-2     May 6-7
13 Field trip hours (dates/ times TBD)
Where?
Wednesday nights held online through zoom
Weekends in person at Sacred Roots Holistic Healing 2841 E. Broadway Long Beach, CA 90803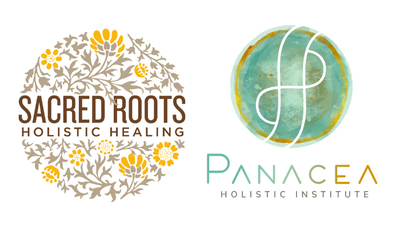 I can't afford teacher training. Do you have any suggestions?
YES-we take payment plans, and we are willing to barter or trade in some instances.
I am not that good at yoga. I am not flexible. Will I be able to do the teacher training program?
YES-Don't be so hard on yourself. Yoga is for everyone! As long as you lead from the heart you will be a wonderful teacher.
I have not been practicing for very long. Will I be able to do the teacher training program?
YES-Come and learn with us. Lead from the heart and find your voice!
I work full-time. Will I be able to do the teacher training program?
YES-Our training is geared toward working people. The classes are in the evenings and on weekends!
I am afraid that I am ready.
DON'T BE AFRAID. We are here to support you on this life-changing path.
I have never seen a teacher that looks like me. Is your program the right program for me?
Call us to find out! We need diversity and inclusion in our program. The more diversity we have among teachers, the more communities we can reach.
How often are the classes held?
Classes are generally held online once a week, and on the first weekend of every month.
How much does the program cost?
The cost is $2222, call us for payment plans, down payments, and range pricing options.