Do you aspire to be a stronger classroom leader? Would you like to provide a space for soul transformation? Are you interested in getting feedback on your teaching skills? Want to find ways to significantly improve your yoga classes?
Learn how to:
offer clear, concise and compelling cues
assess students through intuitive inspection
observe postures and breathing patterns
properly touch students to adjust postures with grace
create questions to encourage student inquiry
bring out your natural teaching abilities
engage the senses with music, poetry, meditation cards & aromatherapy
practice teach "breath-centered" yoga movement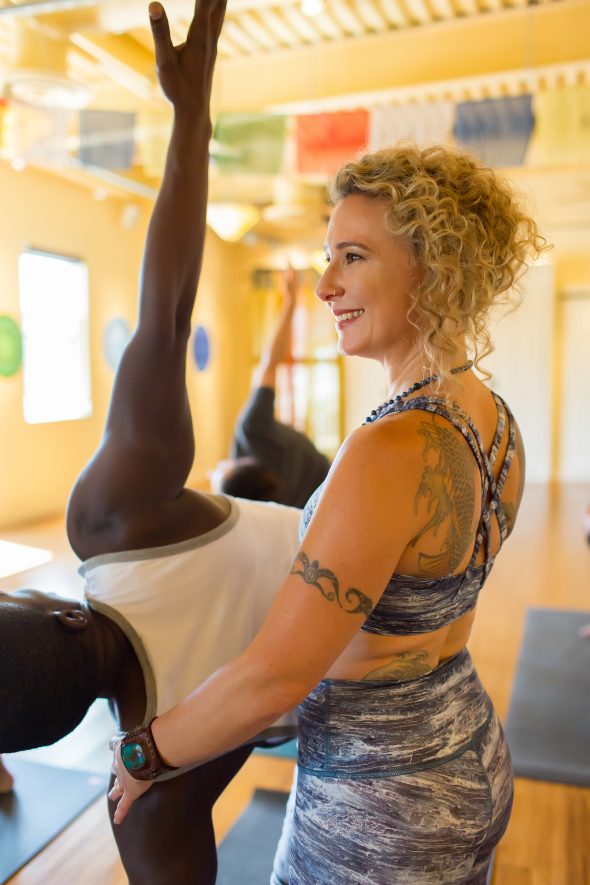 Erika Faith Calig is the founder and CEO of Cloud Nine Yoga. With 21 years of teaching experience, she has facilitated over 5000 students in the sacred practice of yoga and trained hundreds of teachers world-wide. Her playful, yet grounded style assists others to view life with down-to-earth lightness. Erika anchors her students in deep inquiry, encouraging them to look for the "medicine" in every experience. Erika values the use of inspirational poetry, uplifting music and aromatherapy to entice a sense of holiness to all her classes.
When you attend this workshop series, you will also:
learn to put together a traveling aromatherapy collection
receive a poetry collection e-document to read to your students
get Erika's most popular music playlists in Google drive
~ Inspiration for both New and Experienced Teachers ~
COMING SOON
2:00 pm – 4:00 pm
Temecula, CA
$25 per person
Register Online