Become a Certified Yoga Teacher (RYT 200/300) through Cloud Nine Yoga School:
Aloha and Welcome to a Yoga School. We have specialized in training Yoga Teachers for over 22 years.
Our humble beginnings started in California 20+ years ago and since then, Cloud Nine Yoga has developed an incredibly diverse, holistic, and accessible 200-hour and a 300-hour Yoga Teacher Certification Courses, as well as Pre/Post Natal Yoga & Children's Yoga Certification, and curriculum that extends into Trauma-sensitive practices, Yogic philosophy, Ayurveda, and Yin/Restorative Yoga.
We have been Registered with Yoga Alliance since 2002 and have the professionalism, longevity, and accountability that make us a highly respected and credible community organization. Every trainer has an E-RYT 500 teaching designation and a minimum 10 years experience in the field of Yoga. The founder and lead educator, Erika Faith Calig, has taught for 25+ years. She built the School with an emphasis on recognizing diverse learning styles so every student can feel supported and empowered. Curriculum for all courses blend academics with intuition, playfulness with methodology, practicum with heart-felt encouragement.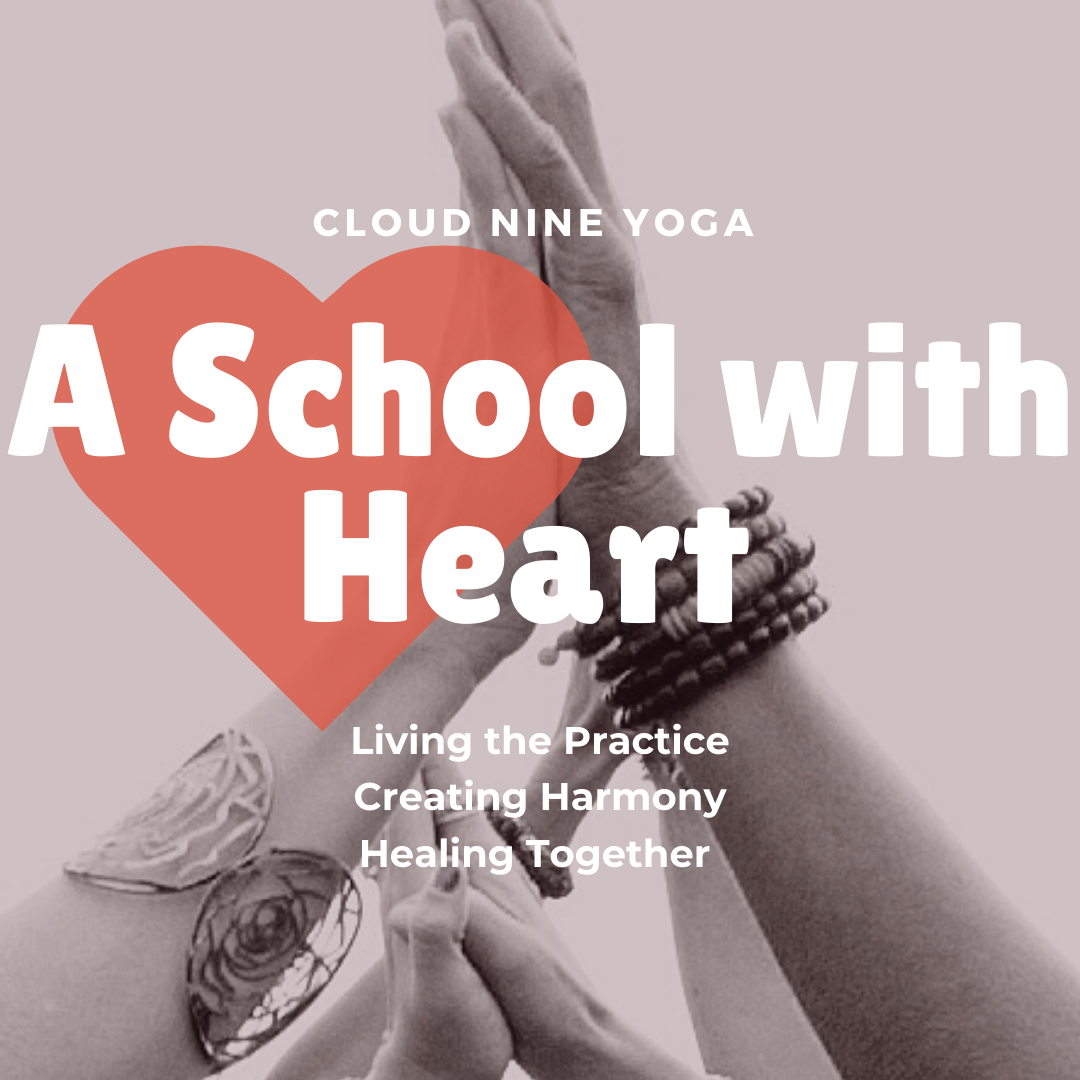 The trainers and support staff take pride in bringing a high quality education to our students. With a focus on Yoga for Mental Health, we teach 'permission-based' Yoga — meaning: all practitioners are intiated into movement through alignment cues and invitational language. Practitioners are given tools and a variety of options to adapt the practice to their own body, mood, and conditions. We bring the practice of Yoga down-to-earth and help weave the teachings into all aspects of life.
We teach Hatha Yoga, which is an umbrella term for ALL Yoga styles that link Asana, Pranayama, and Dhyana (postures, breath, meditation). We don't want to live in a box, so we call it "the fun kind of yoga" – the type of Yoga where people laugh, learn, integrate, and grow.
What matters most to us? Authenticity, peace, and kindness. We strive to find bliss, joy, and meaning in all we do. We care about people more than poses. We honor the Earth and all her creatures. We know that we are in collaborative creation with all Life. So, we promote sharing and caring in every way. Our students become family and we offer generous opportunities for spiritual development and a conscious lifestyle combined with promoting healthy respect for our planet's resources.
Our School is in-person and virtual, hybrid, and traditional. We flex our creativity by providing students with a wide range of learning environments. You can come for an immersion in Kauai, find a school in a location near you, learn in real-time online through Zoom, or acquire certification through a powerful self-paced course on our savvy Online platform. No matter what you choose, we are with you, every step of the way. You are not a number or a dollar sign — you are a person and we are invested in your education.
Mahalo Nui Loa for reading about Cloud Nine Yoga School.
Most our Courses have moved ONLINE. Please visit us at: online.cloudnineyoga.com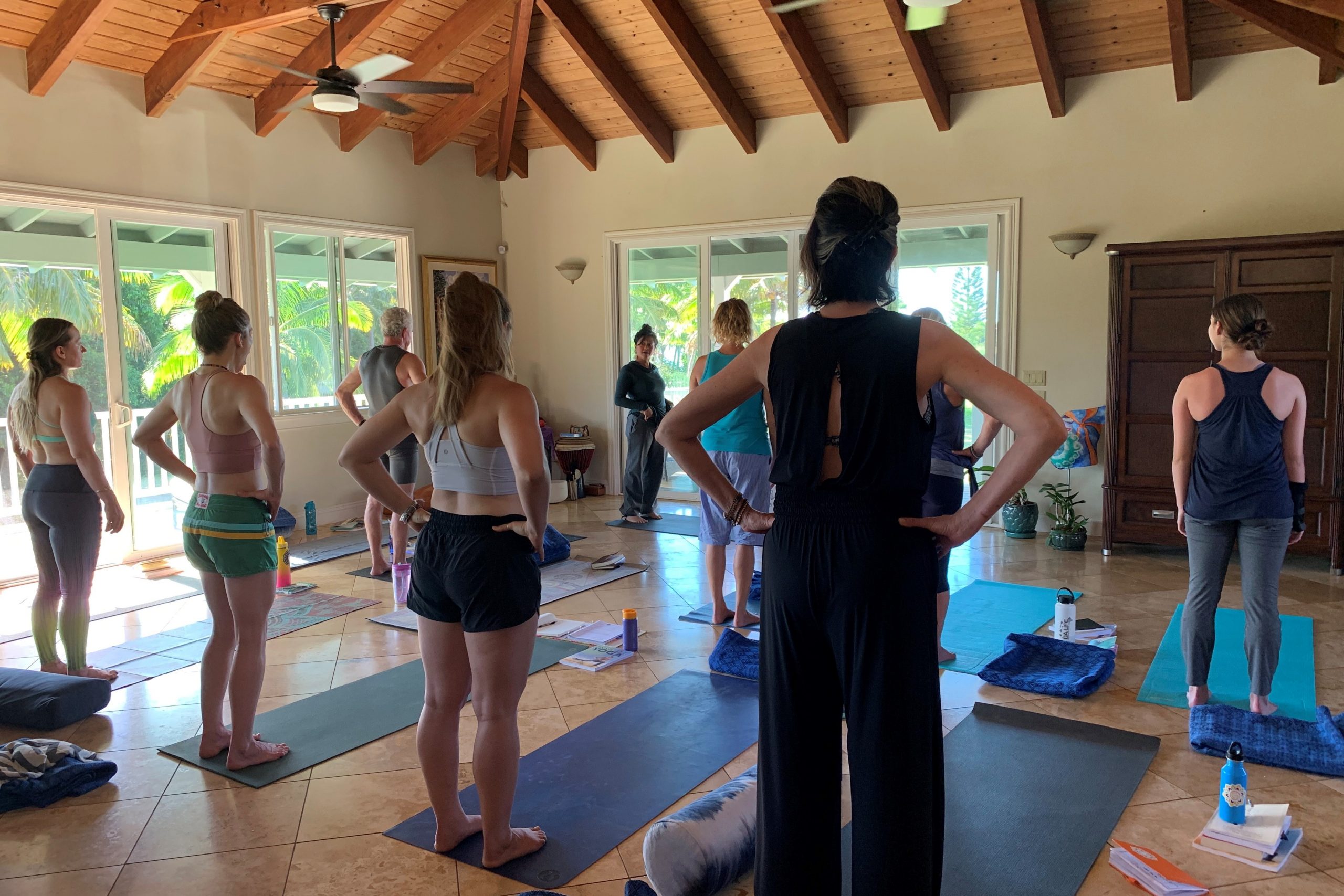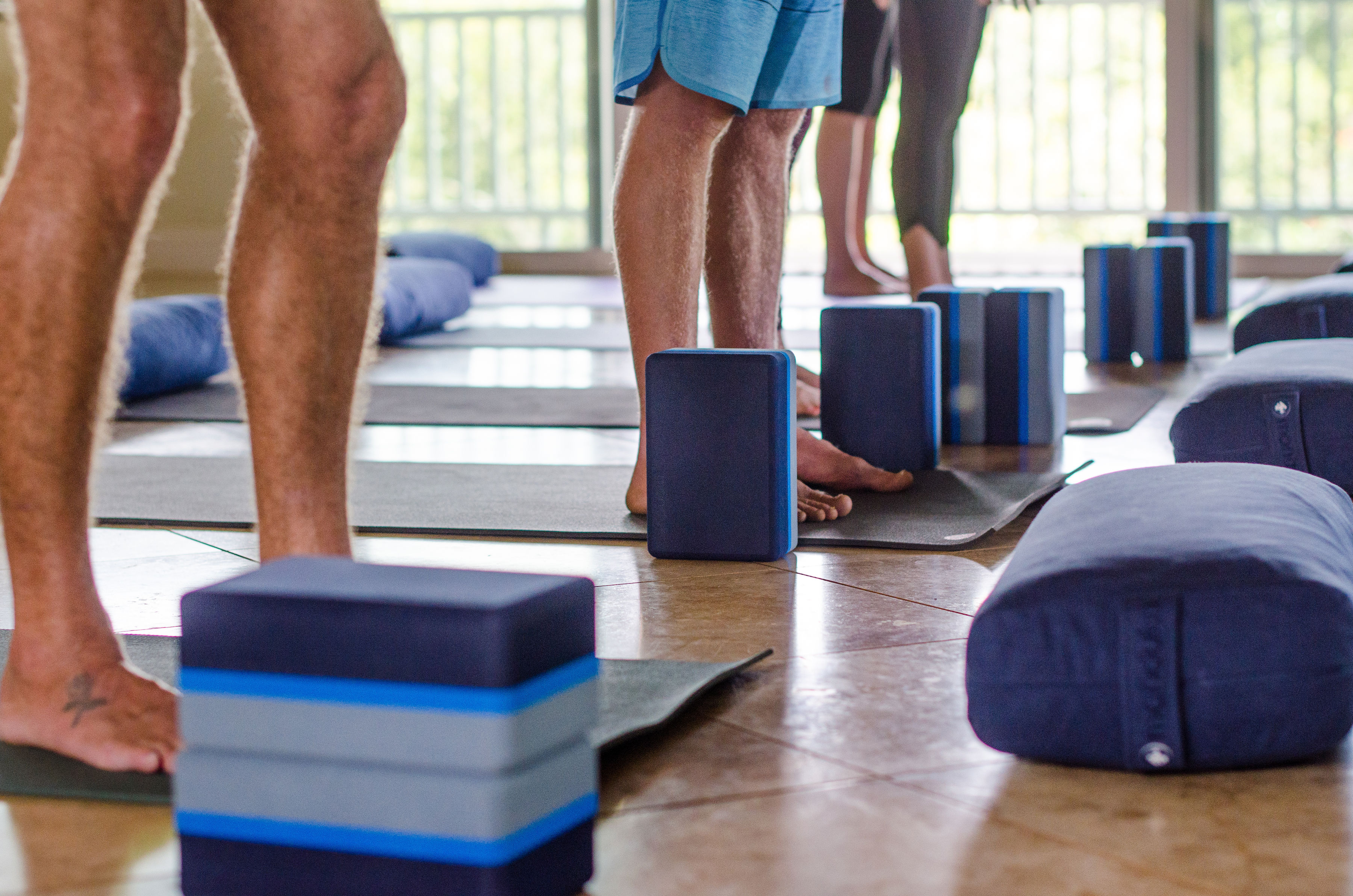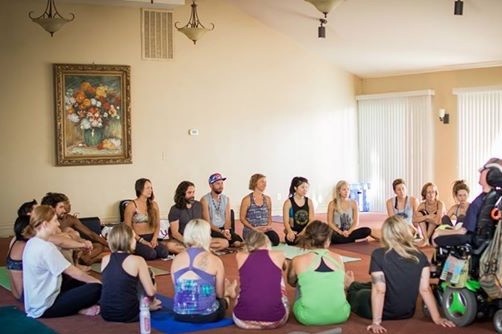 ---
Option 1
Attend a 2 – 6 month course at one of our locations. This option is paced for those living in the area of one of our faculty. Many of our schools today are offering online training, which any one can take from anywhere in the world! It is best to contact us directly to find the right course for you. Reach out to us at our main administrative office at: 310-989-0878 or email: erika@cloudnineyoga.com
At the conclusion of the program, when all hours and requirements are met, an official certification is granted and you can begin teaching basic yoga classes – see 200-hr Basic In-Depth Studies. Cloud Nine Yoga is a Registered Yoga School, which qualifies for the 'RYT 200' designation with the Yoga Alliance, the national registry for Yoga Teachers!
The plus side to this option is: a) having plenty of time to integrate and apply these powerful teachings to your life; b) a sweet circle of community is created through meeting regularly (at least once per week) for a period of time; c) you will be able to keep your normal routines (job, family, etc) without any major interference; d) a convenient payment plan is in place to space out tuition fees. All our branch teams and locations offer special incentives for paying in advance or turning in your application before the start date.
Option 2
We know not everyone lives near one of our faculty trainers. This is why we created Immersion Programs and Online Yoga Study & Certification Courses. Our 'OMmersions and Edu-vacations' are held in beautiful, tropical Kauai — where you would complete a 200 or 300 hour program in about 16 – 21 days. Each day begins around 9:00 am and wraps up around 4:00 pm. It is intensive, yet wonderfully rewarding and playful to be together for 2-3 weeks straight. Plus, after the Immersion Program is complete, you will be certified! This type of study course has many benefits: a) allows you to dive in for a shorter amount of time; b) gives you the experience of being on a holiday, while you are learning; c) offers an enhanced, immersive community experience; d) a single, up-front payment includes tuition and excursions (all you need to do is book your flight and find the perfect place to stay). Please follow the Safe Travels Program for the State of Hawaii and County of Kaua'i to determine the current travel restrictions. All meals are on your own, yet we always have local yummy, healthy tropical snacks to share with you each day.
The Next Step
After your foundation of 200 hours of yoga training are complete, you can Register with Yoga Alliance. We are also here if you want to continue with the highest level of educational training in yoga with our ADVANCED YOGA TRAINING. This life-transforming 300-hr Master Yoga Program provides Advanced Studies in Yoga, Health, and Well-Being Methods. It is absolutely one of a kind. Expert instructors, along with the Cloud Nine Yoga "core" curriculum, will take you on a enlightening journey through yourself, fortifying your teaching abilities along the way. We reinforce what was taught at the basic level and boost knowledge by amplifying the focus to that of the Subtle Body, Insight Yoga, and the Vijnana Bhairava Tantra in Modules 1 – 3 with The Yoga Sutras of Patanjali, Acupressure & Yoga, Mudras, Functional Anatomy, and Vedic Wisdom in Modules 4 – 6. This program can be done virtually, in a self-paced course, or in person in Kauai.
Base Tuition
200-hr In-Depth Yoga Training and Teacher Certification: $3000 (self-paced online training in 2022 is only $1450)
300-hr Advanced Yoga Teacher Certification: $3800 (online training is $2900; ie. 2 x $1450 per 3 module course)
* Prices are for tuition only and do not include books, transportation, or food/lodging.
---
If you are interested in a Deep, Healing dive into Hatha yoga, Yin yoga, Vinyasa flow, Yoga Philosophy, Ayurveda, and more… YOU HAVE FOUND THE RIGHT PLACE! We provide workshop-style classes, in-depth study courses, local and international retreats.
Erika Faith and her community of talented yoginis have been training yoga teachers since 1999. Cloud Nine Yoga has been registered a Registered Yoga School with Yoga Alliance since 2002 and operating since 1999. She has created a safe haven for students of all levels, ages and abilities to learn how to share the benefits of yoga. This phenomenal woman has a presence that lights up a room. She makes people laugh and has the power to help shift a person's inner dialogue. A great many teachers emulate the grace, playfulness and sangha that Erika brings to this world.