Raise Your Vibration Day Retreats ~ Fall 2015
April 9, 2014 Retreats,Retreats 2-3 Days,Uncategorized
"The beauty of a piece of music is not in its technique but in the Soul of its creator; nor is it in the sound vibrations of the piece but in the silence of the Light from which the sound springs."
~ Walter Russell
Raise Your Vibration Day Retreats
Fall 2015
Praising is the raising of Vibration. We come together during this time to anchor in a new consciousness. One of Gratitude, Collaboration, Abundance, and Wellness for all. The vision we hold in unison for this retreat brings the WHOLENESS of the SOUL to the forefront of our lives. As a collective, we'll step into our our power to move, to pulse, to sing and dance the body ELECTRIC — through yoga, meditation, dance, music. Accessing the INFINITE Space Within, we take silence, sacred reflection time to listen deeply to the Divine Guidance operating inside and all around. Sharing in the heart of EXPANSION, we drop the old haunts and clear out the webs, allowing for our fierce vulnerability and epic freedom in LOVE, COMPASSION, & FORGIVENESS. Beyond our conditioning is the authentic expression of  our personal vibration. This we will seek… this we will find.
SIGN UP AND PAY FOR THIS RETREAT NOW with this Link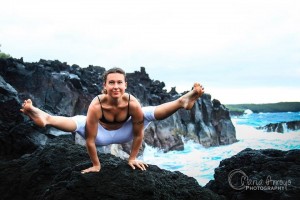 Erika Faith
Join Erika Faith for a soul shakin', life rockin', high vibin' day of raising the energies of YOU, COMMUNITY, & the PLANET! Prices include nourishing vegetarian, gluten-free meal and snacks, all activities/workshops/classes, and the exclusive use of pools and spa, meditation spots, sauna, etc. Transportation to and from retreat site is your responsibility – please ride share. Ready to get started?
CLICK HERE to Register.
A VERY limited number of Day Passes are available. PAY IN ADVANCE ONLY.
10:00 am – 7:30 pm
THERE ARE NO REFUNDS OR DISCOUNTS for these passes. Late arrivals or early departures must pay full rates. NO GUESTS ARE ADMITTED ON THE RETREAT PROPERTY WITHOUT A DAY PASS.
"Spirit is not a mystic concept. The spirit of a person is manifest in her  aliveness, brightness of his eyes, in the resonance of her voice and in the ease and gracefulness of his movements. These qualities are related to and stem from a high level of energy in the body… Sensing the harmony between the internal pulsation of our body and that in the universe, we feel identified with the universal, with God. We are like tuning forks vibrating at the same pitch." (Lowen,1995, 314-315.)